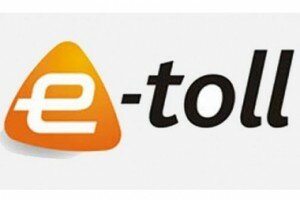 Nazir Alli, chief executive officer (CEO) of the South African Roads Agency Limited (Sanral) has revealed the agency has plans for the implementation of five new toll-roads in the country at a portfolio committee meeting.
The new toll roads include the N3 between Durban and Pietermaritzburg, the N12 between Kimberley and Johannesburg, N1 Ring Road in Musina, N1 between Kroonstad and Winburg and again on the N1 at the Botlokwa Interchange.
The new toll routes are in addition to the controversial Western Cape N1-N2 Winelands, Gauteng and Eastern Cape N2 Wild Coast e-tolls and forms part of Sanral's 2012/13 strategic planning.
"These toll roads will hit the poorest South Africans the hardest. It will increase the price of doing business, result in food price increases and will inevitably undermine economic growth and job creation," said Ian Ollis, Democratic Alliance (DA) shadow minister of transport.
Ollis added: "The DA will fight these new ANC toll-roads, as we are doing in theWestern Cape andGauteng. TheDA in the NCOP (National Council of Provinces) will therefore recommend... the Transport Laws and Related Matters Amendment Bill - the 'e-toll bill' - be rejected and sent back to the National Assembly.
"In addition that public hearings be heard in all nine provinces across the country as to the desirability of this bill."
Ollis said should this bill be approved, it will allow Sanral and the Department of Transport (DoT) to implement the toll roads without public, municipal, metro and provincial consultation.
"It is imperative that before any road is declared a toll road, the impact of the proposed route is considered by the public, as well as local and provincial government and the views of all stakeholders taken into account," said Ollis.
Furthermore the DA said they realise there is a need for sourcing funding to assist in eliminating the country's road maintenance backlog, but believes "wholesale" construction "of toll roads is not the solution".
The DA's solution includes: "A dedicated road maintenance fund - sourced primarily from the fuel levy - would ensure regular supply of funds to gradually eliminate South Africa's road maintenance backlog."
"This backlog has been caused by two decades of underinvestment by the government. South Africa cannot afford to pay for this new network of tolls around the country. We will fight these new ANC toll roads in parliament and ensure that poor South Africans are protected from its negative impact.
"It is clear the ANC no longer cares to do so. A vote for the current government is a vote for many more tolls across South Africa," concluded Ollis.