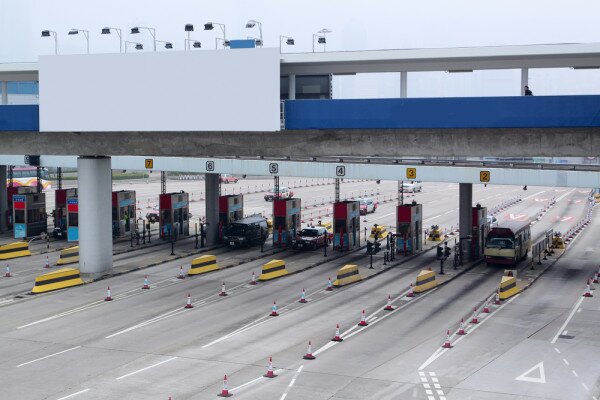 E-tolling is an established part of the African National Congress' (ANC) policy for South Africa and will be implemented, according to the South African National Roads Agency Limited (SANRAL).
HumanIPO reported last week Freedom Front Plus (FFP) had claimed a "huge victory" for road users in Gauteng as President Jacob Zuma is yet to sign the e-tolling bill, which has been at the centre of debate in South Africa, with SANRAL trading words with the Democratic Alliance (DA) and the Opposition to Urban Tolling Alliance (OUTA).
SANRAL spokesperson Vusi Mona told HumanIPO the state-owned company had been taken aback by suggestions it was imposing policies that had not been signed off by policymakers.
"Tolling is government policy, it is contained in the 1996 white paper on transport policy," he said. "It is based on consultations with various stakeholders, it is not a secret. It is not the first tolling process in South Africa."
Software freedom founder and activist Richard Stallman last week joined the opposition to e-tolling, saying it posed a threat to people's privacy.
Mona said South Africans had a right to oppose the policy, but that people should educate themselves on the subject and make informed arguments.
"South Africa is a constitutional democracy and we respect the views of civil society, I would not want to dismiss them," he said. "But it does help to criticise from an informed position. What is disappointing is that what is coming across so far is playing to the political gallery. You cannot afford to do that with the country's infrastructure."
The DA has been critical of the amount of money spent by SANRAL on marketing for e-tolling, but Mona said such a campaign was necessary to educate people on the necessity for e-tolling, a concept the DA should be able to understand.
"The DA doesn't surprise us, they are doing what a political party will do. These are people who understand that any new project needs marketing," he said, using the DA's 'Know your DA' campaign as an example. "I don't think they are so stupid as to be unable to grasp that concept."
He said SANRAL would have been criticised had it not made the effort to educate the public on e-tolling, which was an important part of the implementation process.
"Now anybody who fails to get a grasp of that in my opinion is beyond redemption," he said.
"If you were to ask any South African today if they want to pay tax, you can guess what the answer will be.
"We have come to the conclusion we need this sort of thing. When you implemented a project you do a survey to find the reception. We looked at the point of departure and said this is where we currently are, we need to get to that point.
"We are trying to get to 90 per cent compliance."
Mona said he was sure South Africans would come to understand and accept e-tolling.
"I am a South African and I come from a very difficult history. This is nothing compared to that. We come from a history where we have had to deal with a lot of difficulties. We have never failed."
Image courtesy of Shutterstock.