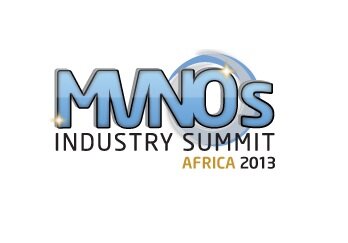 Cape Town hosted the second Mobile Virtual Network Operator (MVNO) Industry Summit Africa conference this week, with the full extent of challenges and obstacles facing prospective MVNOs on the continent made clear.
Considering Africa currently has a handful of known MVNOs live, it is impressive, but perhaps quite surprising, that Informa Telecoms & Media was able to put on a reasonably well attended two day conference aimed exclusively at the sector.
Top executives from MTN Group and South Africa's Cell C were in attendance, but the majority were consultants and prospective MVNO enablers, joined by representatives of successful MVNOs in Europe and the United States.
While there is plenty of optimism for the African, and in particularly the South African, MVNO scene moving forward, as Sadiq Malik, principal consultant at Broadband Gurus Network, pointed out during his closing remarks similar voices were heard during last year's inaugural event and not much has changed since then.
South Africa, with its above 100 per cent mobile penetration and a regulator looking for ways to increase competition, is seen as the best bet for prospective MVNOs in Africa, but in reality there is only one – Virgin Mobile – operating now.
Compare that to the United States, where there is already 123 live MVNOs.
The conference heard an enthusiastic talk from Steve Bailey, managing executive of MVN-X, who said having signed a wholesale agreement with Cell C, they were expecting to launch three MVNOs in South Africa within the next six months.
If these materialise, with one of those three set to be a well known retailer, they could have a disruptive impact on South Africa's telecommunications sector, but from experience it is a matter of seeing it to believe it.
The fact Virgin Mobile, the biggest global player in the MVNO industry, has decided to operate in South Africa shows there must be some hope, but Sebastien Crozier, chief executive officer (CEO) of Orange Horizons, drew a rather more disparaging picture when he described launching in the country as a "casino gamble".
Crozier reasoned the Independent Communications Authority of South Africa (ICASA) currently gives no indication they are willing to get involved with regulating the relationships between MVNOs and mobile network operators (MNOs) and while that was the case he has no desire to launch one in the country.
If the situation in South Africa was not confusing enough, then attendees and industry watchers only needed to listen to the bleak example of what a nightmare trying to launch an MVNO in East Africa is currently.
South African and international telecommunications experts looked on aghast as Saul Segawa Katumba, chief executive officer (CEO) of Ugandan K2 Telecom, elaborated on his experience since launching their MVNO on top of the native Orange network in January.
Katumba described how even the regulator did not even seem to know what a MVNO was or how it was meant to work, while Orange's network rivals were reluctant to even enter into interconnect negotiations, let alone agreements, with K2.
To date Airtel, the operator with the second largest market share in Uganda, is still refusing to interconnect with K2, despite a directive from the Uganda Communications Commission (UCC) compelling them to do so and the others all obliging.
Across Africa national communications regulators are already struggling to catch up with the allocation of spectrum to speed along 3G and LTE network deployments, with many industry players regularly suggesting the bodies do not hold the relevant skills and knowledge to officiate and act appropriately.
The same may now be true with regard to MVNOs.
Credit to the UCC for its attempt to move forward and innovate by helping K2 launch the region's first MVNO, but its lack of expertise and power has been embarrassingly highlighted, which for months resulted in K2 operating without being able to connect to a single other operator.
Meanwhile the major African network players, including Airtel and MTN, appear to have little appetite to either host or work with MVNOs – as the K2 example shows.
While South Africa's MVNO scene may be driven by a desire by Cell C to raise their subscriber numbers in the country's saturated market, the reality is the majority of other African markets still have room for growth and are dominated by one or more of the big four – MTN, Airtel, Vodafone and Orange – which have no desire to begin reducing their margins.