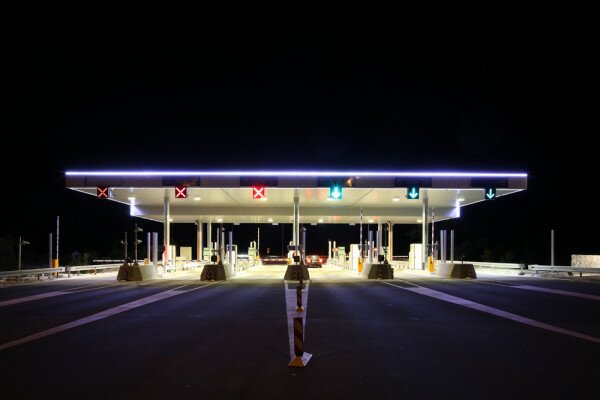 The Freedom Front Plus' (FFP) application in court for an interdict against the launch of e-tolling on Gauteng's freeways will be heard on December 2, the day before the controversial system goes live.
HumanIPO has reported extensively recently on e-tolling, which will go live on December after president Jacob Zuma signed the Transport and Related Matters Amendment Bill into law in September, but opponents – including the FFP, the Democratic Alliance (DA), the Congress of South African Trade Unions (COSATU), the Opposition to Urban Tolling Alliance (OUTA), the QuadPara Association of South Africa (QASA) and civil rights organisation AfriForum – have all vowed to continue the fight against the controversial policy.
FFP parliamentary spokesperson Anton Alberts said in a statement the case will be heard in the Gauteng North High Court in Pretoria, and that he was "quite positive" the application would succeed and halt the implementation of e-tolling.
"The FF Plus, its partners and its legal team are all convinced that the interdict will be granted and that we will achieve a victory for all road users who are of the opinion that the e-toll is an unfair and unnecessary form of tax," Alberts said.
The party said the state had made "critical technical errors" in announcing the launch date, saying that under the terms of the SANRAL Act there must be a 14 day difference between the dates on which commencement is announced and the date on which implementation takes effect, with only 13 days between those two dates in this instance.
"The announcement about this can furthermore only be made by the minister, while in this instance the announcement was made by an acting director-general," the FFP said.
According to the FFP, Zuma only yesterday officially acknowledged receipt of one of three urgent letters sent to him by Alberts over recent months regarding e-tolling's constitutionality of the E-Toll Act.
HumanIPO reported yesterday South African legal firm Findlay & Niemeyer Inc had offered a free defence to the first e-tolling non-payer as a test case after the South African National Roads Agency Limited (SANRAL) warned motorists non-payers would be handed over to debt collectors.
However, Patrick Bracher, director at legal firm Norton Rose Fulbright, told Sake24 this offer amounted to incitement to commit a crime as the Constitutional Court had ruled e-tolling was legal.
Image courtesy of Shutterstock.