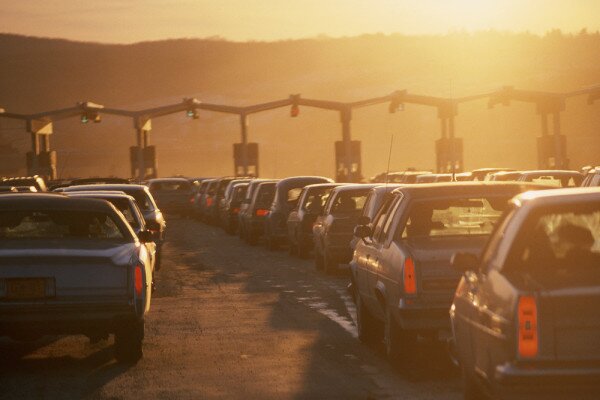 South African legal firm Findlay & Niemeyer Inc has offered a free defence to the first non-compliant e-toll road user, after the South African National Roads Agency Limited (SANRAL) warned motorists non-payers would be handed over to debt collectors.
HumanIPO reported yesterday Nazir Alli, chief executive officer (CEO) of SANRAL, had warned that drivers considering skipping e-toll payments that debt collectors will be used for enforcement.
Findlay & Niemeyer senior partner John Price said in a statement the company would use the free defence as a test case.
"In defending the test case, we will act on a contingency basis in the sense that we will charge no fees to the client and call for no deposit," he said.
"The prospective test case client, and the basis of his or her complaint, would need to be carefully selected to ensure that the real toll road issues are put cogently before the court."
HumanIPO reported last week justice minister Jeff Radebe had confirmed there will be no special courts established for non-payers of e-tolls, with prosecutions to take place in normal district courts.
This followed suggestions the Department of Justice was in talks with SANRAL over the possible implementation of such courts.
SANRAL spokesperson Vusi Mona had previously confirmed the discussions between the state-owned company and the government, but denied there were plans to set up special courts, which had been criticised by the DA and the Justice Project of South Africa (JPSA).
Transport minister Dipuo Peters announced last week that e-tolling would go live on December 3 after president Jacob Zuma signed the Transport and Related Matters Amendment Bill into law in September, though the likes of the Democratic Alliance (DA), the Freedom Front Plus (FFP), the Congress of South African Trade Unions (COSATU), the Opposition to Urban Tolling Alliance, the QuadPara Association of South Africa (QASA) and civil rights organisation AfriForum have vowed to continue the fight against the controversial policy.
Meanwhile, OUTA has accused SANRAL of continuing to mislead the public on e-tag sales and various other e-toll related information.
"For example, the release of e-tag sales numbers are merely a ploy to create the impression the public are flocking to purchase e-tags, which is clearly not the case, as the total figure of over 700,000 includes large fleet operators, banks, car rental companies, government fleet and leasing companies," OUTA said. "SANRAL have yet to confirm how many actual, individual road users have purchased an e-tag which we suspect is a much smaller proportion of total e-tag sales."
Image courtesy of Shutterstock.