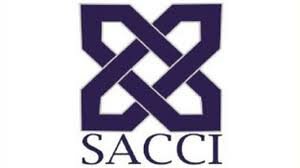 The South African Chamber of Commerce and Industry (SACCI) has said it remains opposed to e-tolling on Gauteng's freeways after the South African National Roads Limited (SANRAL) suggested the organisation supported the controversial project.
SANRAL yesterday released a statement welcoming SACCI's support for e-tolling, ater SACCI chief executive officer (CEO) Neren Rau urged his members to comply with the policy, which will go live on December 3.
In a statement of his own, however, Rau sought to clarify his organisation's position on e-tolling, saying SACCI was against e-tolling but that members should comply with the law.
"SACCI remains opposed to e-tolls because of the high collection costs and the overall burden the tolls will have on the economy," Rau said.
"However, SACCI will advise its members to abide by the law if the e-toll law is implemented on 3 December 2013 because of the high cost of non-compliance. Even though SACCI remains opposed to the e-toll system (a view that has been well reported and well documented), it will still urge members to respect the law."
With regards to SANRAL's statement, he said: "The views of SACCI have unfortunately been misrepresented by SANRAL and reporting has not confirmed the SACCI view at source."
Rau said SACCI had been engaging with the Opposition to Urban Tolling Alliance (OUTA) "at executive and board level" on the issue, and that its opposition was formed from research on global best practices relating to infrastructure financing and development.
He said SACCI had shared its concerns with the South African government.
The opposition to e-tolling remains in spite of its implementation date being set, with HumanIPO reporting earlier today the Freedom Front Plus' (FFP) application in court for an interdict against the launch of e-tolling on Gauteng's freeways will be heard on December 2.
The Democratic Alliance (DA), the Congress of South African Trade Unions (COSATU), the Opposition to Urban Tolling Alliance (OUTA), the QuadPara Association of South Africa (QASA) and civil rights organisation AfriForum have also all vowed to continue the fight against the controversial policy.
Mmusi Maimane, DA premier candidate for Gauteng, yesterday held a meeting at Orange Farm to protest against the implementation of e-tolling, saying: "Today the collective taxi owners of the Orange Farm Taxi Association have signed up membership with the DA. They have joined our fight not just against e-tolls, but for a clean government that puts job creation and delivery at the centre of change.
"This is the start of a programme of action to mobilise communities across Gauteng to vote out the party that brought us e-tolls."
HumanIPO reported yesterday South African legal firm Findlay & Niemeyer Inc had offered a free defence to the first e-tolling non-payer as a test case after SANRAL warned motorists non-payers would be handed over to debt collectors.
However, Patrick Bracher, director at legal firm Norton Rose Fulbright, told Sake24 this offer amounted to incitement to commit a crime as the Constitutional Court had ruled e-tolling was legal.