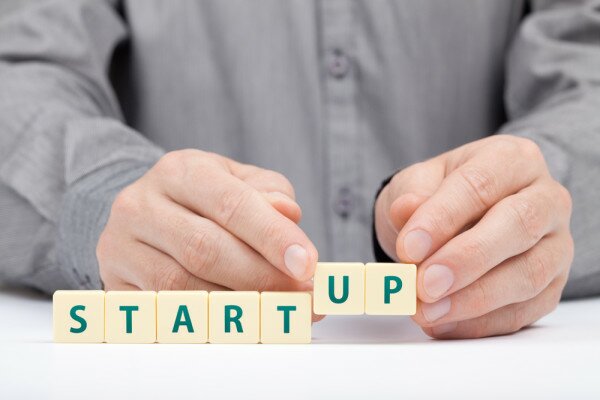 The first week of 2014 has seen startups, incubators and entrepreneurs across Africa run back to work and start the year as they mean to go on, with new apps launching, an established hub rebranding, and five African startups winning a place in the final of a global competition.
In Kenya, startup incubator Nailab kicked off the week revealing its new branding, complete with new logo and vision with the aim of expanding its footprint to other areas in Kenya. The incubator also revealed it will cut the period of incubation from 12 months to six months this year.
Having secured US$1.6 million from the Kenya ICT Authority last year, enabling Nailab to open new centres in Kisumu and Mombasa, the hub said its aim this year is to "to help tech entrepreneurs develop products that will have recognised global impact on different nations".
In Ghana, the co-founder and community manager of tech hub iSpace Foundation spoke to HumanIPO and called for the establishment of a stronger ecosystem to support tech startups in the West African country.
Fiifi Baidoo said that while the tech sector in Ghana is showing solid growth, not enough is being done to support startups and entrepreneurs and the industry is still geared towards favouring big established companies.
Hence why iSpace Foundation is working hard towards reducing the barriers to entry facing startups, including through providing the required working space with adequate resources for startups to thrive.
On Tuesday HumanIPO reported five startups from across Africa have been selected to compete at the Seedstars World global startup challenge, with the chance of winning US$500,000 equity investment and being crowned "Best Startup in the World".
Retail Tower from Ghana, SimplePay from Nigeria, FOYO from Rwanda, Jooist from Kenya, and Gust Pay from South Africa were chosen among the 20 startups to attend the final of the competition in Switzerland on February 4, selected from over 1,000 applicants.
"Silicon Valley is not the only place in the world where talented entrepreneurs hide," said Alisee de Tonnac, co-founder of Seedstars World.
HumanIPO also heard from Kevin Otieno, developer of Kenyan mobile app Soccer Story, who said Africa is not being left behind in the global mobile gaming craze.
Otieno said the prevalence of mobile means the apps sector is booming in Africa, and his football manager gaming app is seeing very strong uptake both in the Kenyan market and beyond, having already been downloaded by 25,000 users.
In Tanzania, developer Benson Rukantabula told HumanIPO about his Kilimo fasta app, launched with the aim of providing Tanzanian farmers with market information and advice via internet or mobile with a view to improving productivity.
"The app provides suggestions to crops that can grow in Tanzania," Rukantabula told HumanIPO. "To each crop there is information about the whole production cycle, like when to grow, how to grow, when to harvest, and pests and insects to control."
"The purchase and use of smartphones in Tanzania is blossoming. More people are using mobile phones than a few years back. I think if good investment is made on mobile apps and USSD development the industry can generate even more income for the country and benefit many farmers."
In an East African collaboration, Ugandan Brian Asingia and Kenyan Franco Abott launched DreamAfrica, a cross-platform app with illustrated e-books of African stories.
The duo plan to expand the product into an animated television series, as well as into a game in the near future.
Image courtesy of Shutterstock.