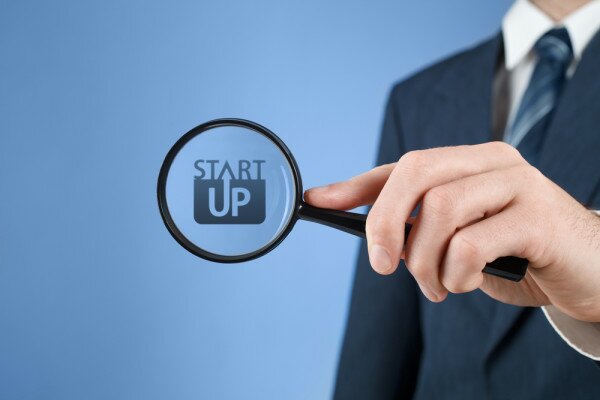 The internet has provided the African continent with convenience and peace of mind never seen before. From providing African diaspora with means to pay for products and services for their family back home, to digital solutions for education, the last week has seen a menagerie of startups aiming to make life on the continent easier.
Nigeria has seen a lot of action in the startup scene in the past seven days. A new mobile web platform aimed at deepening online business in the country has been launched, allowing small business owners to sell their goods and services at affordable costs.
Deepankar Rustagi, co-founder of Mobiz Nigeria, said the platform is fully optimised for all feature and smartphones and will support businesses that had been limited due to the areas in which they are located.
"SMEs owners that have cash constraints to launch advert campaigns would find the site useful and economical to do business that would give them more visibility," he said.
Technology blog TechCabal has partnered with Stanbic bank, Jobberman and Social Media Week (SMW) Lagos to launch startup competition Battlefield, allowing Nigerian startups to compete for US$10,000 plus other prizes.
The competition will take place on February 19 at Terra Kulture, Victoria Island, Lagos, as part of the 2014 edition of SMW Lagos, and is open to startups with less than US$200,000 in funding and with an essential tech component to their businesses.
A Q&A with Bankole Oluwafemi, editor of TechCabal, can be found here.
A platform has been launched that gives gift recipients control over what they receive. SureGifts.com.ng is not taking the personal touch away from gifting but only adding practicality to it, according to co-founder Olaoluwa Samuel-Biyi, who spoke to HumanIPO this week.
A service that offers web-to-print services has also been launched in the country with the goal of revolutionising printing by offering both SMEs and big business the luxury of owning their personal complimentary cards at the cheapest rates.
Printivo.com is a do-it-yourself web-to-print solution that helps to deliver printed materials such as business cards, letterheads, handbills, greeting cards, envelopes and invitation cards right to the doorsteps of customers.
Fresh produce delivery in Nigeria is also set to get easier with the introduction of Foodstantly. The company is hoping to provide a platform for buying and selling fresh farm produce as well as pre-cooked meals on the internet, cutting out the middleman in the country's agricultural industry.
"Consumers can browse for farm fresh food produce and foodstuffs – ready to cook – or browse for restaurants and meals, make their choices, pay online and take delivery," Foodstantly founder Uchay Ariolu told HumanIPO.
Innovation technology firm Mavis Computel is looking to tackle the lack of quality teachers in Nigeria with an array of digital education solutions.
Chizaram Ucheaga, head of corporate strategy and operations at Mavis Computel, said the company is starting with Nigeria and extending its services to other countries.
"One of the main challenges we are trying to solve is the dearth of quality teachers – first in Nigeria and other countries," Ucheaga said.
Ethiopian startup AhadooTec is also hoping to tackle education. The company is set to launch an educational mobile app to make study materials more accessible and to serve as a personalised learning platform, in efforts to boost secondary education in the country.
AhadooTec's app – to launch in April – offers an interactive and personalised learning platform aimed at secondary school students, making educational materials available over feature and smartphones, as well as tablets and PCs.
Rwandan startup MERGIMS is aiming to provide a method for African diaspora to pay for products and services for their families in their home countries, minimising the need for expensive person-to-person money transfers.
"We will be offering both secure, user-friendly website and phone application to facilitate the transactions in the following fields: education, utilities bills, telecommunications, food, real estate and weddings and funerals," Louis-Antoine told HumanIPO.
Lastly, in South Africa Emerge Mobile wants to bring mobile point of sale (MPOS) services to Africa, affording business owners reasonably priced access to on-the-go payment services.
Emerge Mobile's payment solution allows a business owner to turn his or her smartphone into a POS terminal. The owner plugs his phone into Emerge Mobile's Edge device, types in a description of what is being sold and hand over the device to the customer for authentication.
To keep up to date with all the tech startup news coming out of Africa, check out HumanIPO's dedicated startup section here.
Image courtesy of Shutterstock.