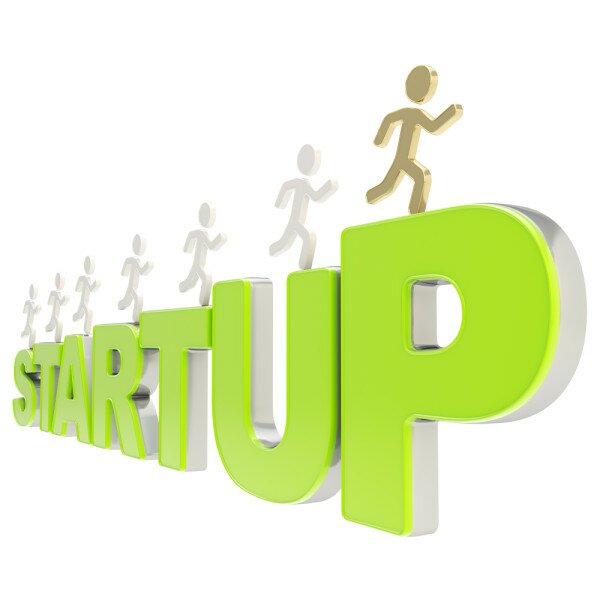 Nigeria has dominated HumanIPO startup headlines this week with the country's e-commerce platforms gaining local and international recognition, while a new startup competition saw its prize money doubled.
Tech blog TechCabal has doubled the prize money for its Battlefield startup competition in Nigeria to US$20,000 after online music service iROKING pledged US$10,000.
HumanIPO reported last week TechCabal had partnered with Stanbic bank, Jobberman and Social Media Week (SMW) Lagos to launch Battlefield, which will take place on February 19 at Terra Kulture, Victoria Island, Lagos, as part of the 2014 edition of SMW Lagos.
The competition is open to startups with less than US$200,000 in funding and with an essential tech component to their businesses.
One of the country's multimillionaire businessmen Tony Elumelu has invested in US startup Planet Labs' innovative satellite manufacturing technology through Heirs Holdings, the pan-African proprietary investment company he founded.
In a statement, Heirs Holdings said it is the only African investor in the San Francisco-based project.
"Planet Labs aims to transform the way imaging of the earth is carried out, through the introduction of ultra-small satellites called "doves." These "doves" circle the planet in low orbit and are significantly cheaper to produce and deploy than existing technology. Moreover, as they orbit closer to the Earth, they are able to take higher-resolution images than traditional satellites," the statement said.
Jumia, the Nigerian e-commerce firm, has won the best Online Retail Brand of the Year award at the Brand Journalists Association of Nigeria (BJAN) Awards.
BJAN chairman Goddy Ofose said the company is growing and managing to "keep a good perceived brand that customers both offline and online can recognise with. Even though Jumia still has a long way to go this is just the beginning to building the brand we want in Nigeria".
Jeremy Hodara, co-chief executive officer (CEO) of Africa Internet Holding (AIH) – Jumia's holding company – said the award is the fruition of the company's hard work and growth.
The company has also appointed new CEOs. Nicolas Martin and Jérémy Doutté are replacing former managing directors Tunde Kehinde and Raphael Afaedor, who have decided to leave to start their own business.
"To prepare for his new tasks, Nicolas Martin joined Jumia Nigeria a few months ago. Prior to this, he worked for seven years at McKinsey and Co and holds an MBA from INSEAD," said Jumia in a statement.
"Jérémy Doutté was previously co-managing director of Jumia Egypt. Before coming to Jumia in 2012, he was an associate at McKinsey and Co. Now he joins the dream team to hold Jumia high as the largest and No1 Retailer in Nigeria."
Konga.com, an opposition Nigerian e-commerce platform, hosted a high-power delegation from Facebook this week, with the startup saying the visit affirms its progress as an emerging powerhouse in Nigeria and Africa at large.
The 12-man team from Facebook was led on the visit by Nicola Mendelsohn, head of Facebook in Europe, Middle East and Africa (EMEA). The delegation met and addressed Konga.com's leadership and marketing team.
"[Nicola] highlighted the role and importance of Konga as a success story with a reputation that has gone beyond local shores but quickly gaining traction around Africa despite having only being in existence for less than two years," Konga said in a statement.
Nigeria's online marketplace for African professionals Fora.co is set to launch a consumer site, allowing individuals to gain new knowledge and credentials by enrolling in online courses from top universities and professional organisations.
Until now Fora.co has mostly been selling to banks, recruitment companies and the civil service, but Iyinoluwa Aboyeji, chief executive officer (CEO), told HumanIPO this was changing.
"We have over 500 amazing courses from some of the best universities and professional organisations in the world, including University of California, Berkeley, MIT, Columbia, Cornell, University of Washington and the American Bankers Association amongst several others, and we keep adding more courses every week," he said.
A Q&A with Aboyeji can be found here.
Meanwhile, Kenyan e-textile startup CladLight hopes to release the Boda Pack, a wearable technology that aims to increase the safety of motorcyclists by making them more visible.
The company was started by brothers Charles and Joseph Muchene, who saw an opportunity to address the problem of road accidents in Kenya.
"The Boda Pack has lights (LEDs) that show the direction the user is about to turn and is operated by the motorcyclist. The jackets will have an independent source of power and will be controlled wirelessly through either a radio frequency or Bluetooth," said Joseph Muchene.
Ethiopian mobile app startup AhadooTec is developing an app aimed at top athletes, with a view to helping local talent step up to the international arena.
In an interview with HumanIPO, AhadooTec founder Amanuel Abrha said the app will serve as an important tool for local sportsmen by providing access to information and facilitating interaction between athletes.
The app will also enable athletes to record and track their performance.
In South Africa, an organisation is calling for submissions from social impact organisations which could be scaled through franchising for greater impact, claiming to be the first social franchising accelerator.
Nominations are invited for successful social impact organisations tackling social and environmental problems that are ready to scale, by February 15, whereafter three organisations will be selected to participate in the accelerator.
The organisers – The University of Cape Town (UCT) Graduate School of Business's Bertha Centre for Social Innovation and Entrepreneurship, the International Centre for Social
Franchising (ICSF), and Franchising Plus – hope to draw upon the tools and principles of commercial franchising to establish whether they can be successfully replicated to boost social organisations.