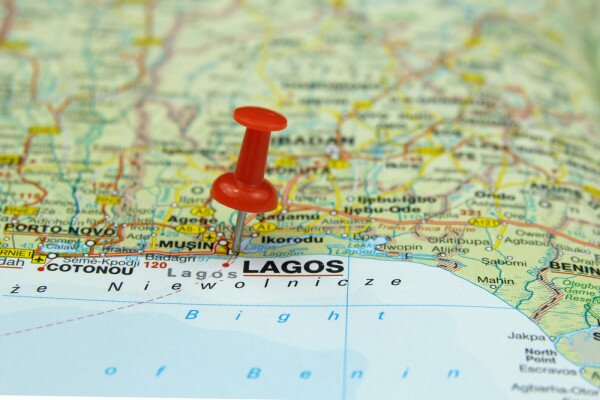 For the past few years, Kenya has deservedly gained a reputation as a tech startup hub in Africa, receiving the bulk of investment into Sub-Saharan Africa and the majority of interest from investors in Europe and the United States. Suddenly, however, this seems to be changing, as the emerging economic powerhouse of Nigeria begins to become the centre of attention.
News from the past few months makes this fact undeniable. HumanIPO reported in February African seed investment company 88mph – which already runs accelerator programmes in Kenya and South Africa and has to date invested more than US$2 million in African startups – had partnered L5Lab to raise US$2 million to start a Nigerian programme.
Around the same time, it was announced this year's DEMO Africa startup event – the biggest event of its kind in Africa – will be taking place in Lagos, signalling the first occasion on which the event will be held outside of Kenya.
In March, LeadPath Nigeria became the latest to commence operations in Lagos, unveiling a US$1.5 million seed fund focused on startups doing business in software, mobile applications, electronic payments and big data, while startup demo day programme Unveil Africa also announced it would begin events in the city.
These new ventures join the likes of the Co-Creation Hub (CcHUB), Rocket Internet and Jason Njoku's investment fund SPARK in looking to stimulate and benefit from the growing startup ecosystem in Lagos and Nigeria as a whole.
The reasons for Nigeria being passed over in favour of Kenya for the past few years are well known. Transparency International rates Nigeria 144th out of 177 countries in terms of corruption, below Kenya. The literacy rate is relatively low, making finding qualified staff a tough ask. There are serious infrastructural problems, and everything is expensive compared to the likes of Kenya.
These are problems those going into Nigeria are fully aware of. As Kresten Buch, managing director of 88mph, says: "They have very fundamental infrastructure challenges for the startups. So we will need a lot more money to go to Nigeria compared to Cape Town, where everything is very cheap."
Tunde Kehinde, former managing director (MD) of Jumia Nigeria, said the problems of launching a business in Nigeria were so large the company was forced to build everything itself, including a delivery fleet, warehouses and a qualified team.
"Talent was a very, very big issue for us because even though we have a very large population, we do not have what they have in the US or UK, who are training thousands of experts every year," he said. "Anywhere in the developed world you could find partners to take some of the stress, but at Jumia we built everything in-house."
But what Buch and Kehinde both agree upon is that it is worth taking on the problems associated with doing business in Nigeria due to the sheer size of the market – with Nigeria's population totalling almost 160 million and it estimated the Nigerian economy will be bigger than that of South Africa by the end of next year.
"You have a market that is big enough to not really concern yourself with going anywhere else," said Buch.
Kehinde agrees: "At least Nigeria is bigger than the problems. People are starving for goods and services, and if you can overcome those challenges there is a chance to be a national brand."
Harry Hare, executive producer of DEMO Africa, agrees that the size of Nigeria's population is attractive to companies and investors, but says the country has made steps forward in tackling its problems, partly due to government assistance in promoting the ecosystem, which mean the country can now longer be ignored.
"I think any businessman worth his/hers salt cannot ignore Nigeria," Hare said. "The country has invested heavily in infrastructure and perception issues and this seems to be paying off. Most multinationals who would have otherwise skipped Nigeria for another destination when thinking of west Africa are now seriously looking at setting up shop in Nigeria."
He said government has played a role in making it a more attractive destination.
"For instance the government has seeded two incubators – one in Lagos and another one in Calabar – and brought in the private sector to mentor and coach the startups in those hubs. Several big name startups have also come out of Nigeria, names like Jobberman, Cheki and Maliyo Games keep on cropping up everywhere you go and these have sort of inspired other entrepreneurs to believe they can."
With more money being pumped into the Nigerian startup ecosystem than ever before, such entrepreneurs may now believe they can add the necessary cash to their inspirations to achieve success.
Image courtesy of Shutterstock.