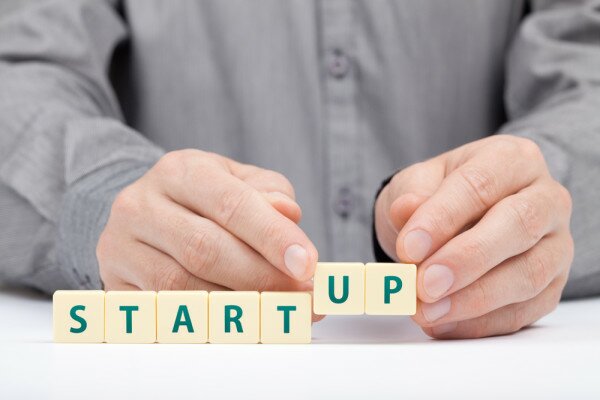 This week in startups saw plenty of activity, particularly on the part of incubators and accelerator programmes, with new competitions announced, applications opening, contest finalists selected and accelerator programme mentors revealed across the continent.
This week kicked off with the announcement that the eight startups to pitch in the final of the Get in the Ring competition to be held in Cape Town, South Africa on Monday, July 22 had been selected.
Nigeria's e-commerce industry came into the spotlight on Tuesday, with deputy managing director of Kaymu Nigeria Evangeline Wiles saying e-commerce stores and online marketplaces are not only driving job creation and unlocking innovations for small and medium enterprises (SMEs) in the West African country, but are fundamentally changing the way SMEs interact with and sell to the public.
The first round of Rwanda Creative Hub's competition was also held on Tuesday, with nine innovators in the fields of TV production, digital media, mobile applications, animation, educational content and business magazines winning RWF109 million (US$160,000) between them.
On Wednesday Buzz Kenya released its list of Kenya's 50 most innovative startups, with the likes of Ushahidi, Kopo Kopo, Futaa.com, Yum, Rupu, PesaPal, BuyRentKenya.co and M-Farm making their way onto the list.
"Kenya is chock full of startups bringing up innovation and big changes in industries creating new business models as well as jobs and helping to reinvigorate the Kenyan economy. We are very excited about these companies unique products they offer, fervor for building great things and their visions for a better world," Buzz Kenya said.
In Nigeria, taxi hailing app Easy Taxi launched a promotion offering users in Abuja and Lagos a free ride of every two rides taken within a week, as a way of showing appreciation for customer loyalty.
Thursday saw high levels of activity in the startup arena, firstly with the 440 Lagos accelerator programme – which is to be a joint venture between L5Lab and 88mph – announcing the mentors for its first programme beginning in September.
Stanbic IBTC executive director Obinnia Abajue, Mavin Records founder Michael Ajereh aka Don Jazzy, Twinpine/Terragon Group chief executive officer (CEO) Elo Umeh, Obinna Ekezie, co-founder of Wakanow, Tavia Technologies founder Ayo Olashoju, VAS vice president at Airtel Nigeria Francis Ebuehi, Etisalat head of digital media Adia Sowho, Fundamo founder Hannes Van Resburg, Vanso International managing director Denis O'Brienand CBO Capital managing director Bex Nwawudu all feature on the programme's list of mentors.
In Senegal, the Open SocieTIC pan-African ICT for Good Governance programme was launched, with the goal of improving the interaction between citizens and decision makers in West Africa; while in Botswana, parliament approved a National Innovation Fund, set to make seed and early-stage funding available to tech startups in the country.
Kenya's dominant mobile operator Safaricom announced the second edition of its AppWiz Challenge, offering contestants the chance to win the grand prize of KSh1.5 million (US$17,000), alongside a range of runner up cash prizes, as well as incubation and support
"At Safaricom, we are committed to ensuring that local ICT startups have the opportunity to grow into profitable enterprises. We want to grow the use of mobile technology in transforming lives in line with our agenda," said Joseph Ogutu, Safaricom's director of strategy and innovation.
Nigeria rounded up the week on Friday, with EnterpreneurCountry, a 133,000-member strong entrepreneurial ecosystem, announcing it is to expand to Nigeria providing funding for tech startups; while local startup WhiteSpaces said it hoped to tackle high tariffs, data caps and quality of service concerns in the country by providing unlimited wireless internet connectivity at a cost of NGN1,500 (US$9) per month, with beta trials currently underway.
Finally, in Rwanda the Tigo-backed "think" incubator opened for applications to startups and developers from Rwanda and the rest of Africa, with the best five teams to win a place on a six-month programme offering seed financing, structured training and coaching programmes, access to Tigo technical resources for product testing and trials and support in accessing outside investors and customers.
Image courtesy of Shutterstock.