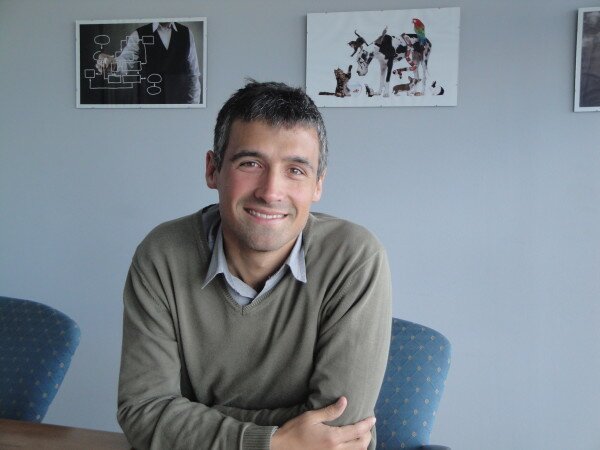 Sebastien Lacour, managing director of South African company Powertime.
Africa's tech startup, accelerator and investor scene continues to see rapid growth, with the last seven days seeing more exciting developments on the continent.
South Africa's Nomanini appears to have proven once again that African ideas can scale across the continent, with its founder Vahid Monadjem telling HumanIPO its prepaid vending terminals are now selling faster in Kenya than South Africa following a successful partnership with BambaKenya.
Powertime, another South African venture, is expecting to expand to Kenya and Botswana next, following the model of partnering with a local stakeholder to make an immediate impact in new markets.
Kenyan startup Digital Horizons, meanwhile, has launched its Cleanbill Litebooks, targeting small and medium sized enterprises (SMEs) with its accounting platforms.
Founder Joe Karuri told HumanIPO he wanted to focus on the Kenyan market first, but Rwanda is expected to be the next port of call.
Deidré Luzmore discussed MzansiStore.com, based in the Bandwidth Barn, Cape Town, and how she wanted to give South Africa's handcrafters an online platform to sell their creations.
Luzmore told HumanIPO: "Small-scale producers should be making a concerted effort to sell online because of the growth potential in the South African market and the potential to reach global markets. I would like for MzansiStore.com to be part of their sales strategy."
Africa's incubation and acceleration space has also been busy this week, with the announcement Nairobi iHub founder and executive director Erik Hersman was stepping down from the position he has held since 2007.
Hersman will continue to chair the board, but Josiah Mugambi will take over the daily running of the incubation space.
Venture Capital 4 Africa (VC4Africa) has opened the application process for its September cohort and is on the lookout for startups that have already completed pilots and are ready for funding and mentoring.
Cape Town-based Knife Capital is the latest entrant into the South African accelerator space and has revealed the details behind its Grindstone programme.
Keet van Zyl, director of Knife Capital, said: "We are looking for businesses that are already doing things differently, we're looking for disruptive innovators, we're looking for the entrepreneurial spirit – this is the DNA of businesses we usually invest in."
In Johannesburg, Seed Engine chief executive officer (CEO) Marc Elias is preparing for a second accelerator programme of 2013, beginning in September. He described the kind of companies Seed Engine was looking to invest ZAR100,000 (US$10,000) in for a 20 per cent stake.
He said: "Early stage tech entrepreneurs who have extraordinary ideas with international appeal and who are ready for a life-changing journey."
HumanIPO meanwhile has released details of its Academy programme, which will launch in Cape Town, on August 30, and aims to support the techpreneur, startup and small business ecosystem.
New attendees are still welcome, and can sign up at https://humanipo-academy.eventbrite.com.