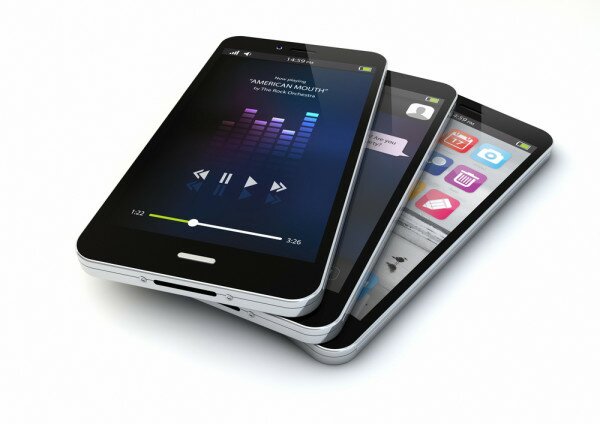 The International Data Corporation (IDC) has revealed shipments of smartphones in Africa went up 21.5 per cent in the second quarter of 2013, with smartphones now accounting for 18 per cent of the overall mobile phone market.
IDC said Korean phone maker Samsung leads for the fourth quarter in a row, recording a 52.1 per cent share in African markets.
BlackBerry, which is edging closer to $4.7 billion buyout, trails Samsung with a 17.8 per cent market share, improving by three percentage points from the previous quarter attributed to its popular cheap data packages.
Nokia, which recently agreed to sell its Devices & Services section to Microsoft for US$7.17 billion, continues to dominate the feature phone market despite the well-publicised difficulties it has encountered in making a comeback in the smartphone space.
IDC said Nokia spoke for 58.5 per cent of the feature phone market's volume in Q2, down only slightly on its performance in the corresponding quarter of 2012. Samsung trailed in second place with 13.6 per cent.
LG, which has ended its long running patent row with Samsung, has been introducing a new range of devices and products in a bid to counter Apple and Samsung dominance and accounted for two per cent of the African smartphone market, while Sony recorded a significant jump from 0.3 percent to 3.4 percent in the quarter.
Simon Baker, programme manager for mobile handsets at IDC CEMA, said there is a huge gap between the leaders and the rest of the market for both smartphone and feature phone sales.
"As a continent, Africa requires a very significant commitment in terms of local offices and resources in order to build out a presence and logistical capabilities across so many countries," Baker said.
"Samsung, with its broad range of consumer electronics products and unwavering ambition, has been able to achieve just that, in the same vein as Nokia did before it."
Hamza Saleem, a senior research analyst for mobile devices at IDC MEA, believes while the task is seemingly putting off smaller players there is room for regional brands that target specific countries, where they can source Android smartphones from Chinese manufacturers and make them their own brands.
"The most prominent such brand is Tecno," Saleem said. "It started off with relatively simple phones, but is now offering more sophisticated smartphones and is very active in West and East Africa."
IDC forecasts the African smartphone market will double in volume over the next four years and account for close to a third of all handset shipments to the continent by 2017.
Egypt was cited by IDC as economies with constraints that have had a negative impact on the top end of the market due to the Arab Spring, which has led to consumers moving toward lower-end feature phones as confidence waivers due to ongoing conflicts in the major cities.
The IDC report comes a week after HumanIPO reported on the Informa UK report, which showed smartphones will outnumber feature phones in Kenya by the end of 2013.
It showed Kenya will have 4.3 million smartphones by the end of the year, surpassing that of feature phones, with 51 per cent of sales compared to 49 per cent for feature phones.
IDC's previous report showed worldwide sale of smartphones hit one billion in 2013, with the smartphone market expected to grow by 40 per cent in 2013 and to 1.7 billion annually by 2017.
South Africa remains the largest smartphone market on the continent, with more than a million units being shipped each quarter, but IDC's latest figures show Nigeria is rapidly gaining ground.
Image courtesy of shutterstock