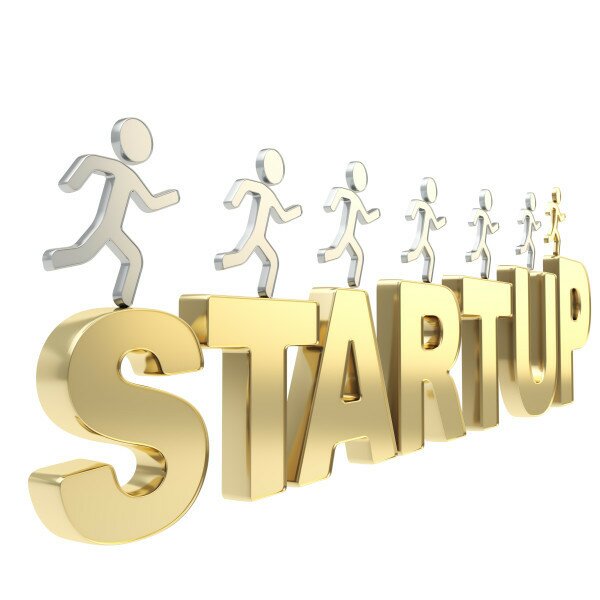 The StartupBus Africa trip, which began in Harare, Zimbabwe, and rolled into Cape Town, South Africa, on Friday, dominated much of the sectors news this week.
HumanIPO caught up with two of the startups that were born and developed on the bus.
GreenBack was founded by Zimbabwean Clinton Mutambo and Germans Maria Meier and Benedikt Wahler and seeks to reward green-minded individuals in the developed world for reducing their carbon footprint by giving them points, or 'Greenbacks', which can then be used to provide clean energy to underserved people in Africa.
All this is being done through the use of an Android app and a planned partnership with a clean energy provider in Africa.
Speaking to HumanIPO on the last day of bus tour on Friday, Mutambo said: "What has been interesting in the bus is we have had really dismal internet and power and that was reflective of the true situation that is in Africa, especially for the Europeans and Americans on the bus. It gave us all a different perspective to work in."
Christopher Pruijsen, co-founder and head of partnerships at another of the startups on the bus, Sterio.me, meanwhile revealed to HumanIPO on Friday that they had secured a partnership with education business Higher Life in Zimbabwe.
The startup is hoping to provide young, rural African learners with a simple way to be reached free of charge with extra lessons outside the classroom through mobile.
Teachers can pre-record lessons and provide a unique SMS code that takes learners straight to a quiz.
"When a learner texts this code, an automated and free VoIP call from our servers to the learner is triggered," Pruijsen said.
"This VoIP call is interactive, including multiple-choice answers and open-ended questions in the same way a call from your bank would work, but with the familiar voice of your teacher. The teachers receive real-time analytics on our platform, which saves them time on collecting results and marking."
Meanwhile, off the bus in Kenya, the Savannah Fund announced the next four startups it has taken into its accelerator based at the m:lab, in Nairobi.
The startups include Cardplanet Solutions (Kenya), a payment solution where mobile money meets cards initially targeting students and schools, Inforex (Uganda), a network of foreign exchange providers within Africa allowing them to check and trade currencies amongst each other, Zatiti (Kenya), a website/mobile web builder and e-commerce platform for small merchants in East Africa, and Zished (Ghana & Nigeria), a gifting and loyalty e-commerce platform targeting both local, diaspora Africans and corporate entities starting in Ghana.
Senegalese accelerator CTIC Dakar told HumanIPO this week it has secured US$150,000 in investments this year for its tech startups.
Yann Le Beux, catalyst at CTIC Dakar, said the programme had so far incubated 16 companies which are still in business and 30 startups, with average revenue growth of its companies standing at 85 per cent in 2012, up from 33 per cent in 2011.
"We are glad to have reached an interesting level of national and international recognition in only two years," Le Beux said. "CTIC is now involved in all major discussions at the top level in Senegal regarding ICT and entrepreneurship, which helps us lobby for our entrepreneurs."
Le Beux also told HumanIPO he believed Senegal was ideally placed as a launchpad for entrepreneurs and investors into Francophone Africa.
He said: "For historic and administrative reasons, it is pretty easy for a company based in Senegal to access this regional market. Furthermore, a large number of international corporations or NGOs are headquartered in Senegal for west and central Africa."
Nigerian startup Prowork, the team behind a task management app, have said they are ready to expand to other markets in Africa.
Francis Onwumere, business and product developer, said: "The response has been emphatic. We are growing very fast and we are working to keep conversion at par."
There are currently more than 10,000 users, with the number of paying companies growing.
"Our target market is currently Africa, even though we still get subscriptions from all over the world, as can happen with cloud based software as a service (SaaS) platforms," Onwumere said.
In Tanzania, local startup Zoop has said it is struggling to seal deals with bus companies to implement its specially designed e-ticketing platform.
Speaking to HumanIPO Manzi Rwegasira, Zoop CEO, said: "[The] biggest challenge is overcoming the hesitation from bus service providers who fear the change to electronic booking from the manual processes which they are accustomed to."
In Ethiopia, product listing website Dibsr.com is expecting to launch in beta at the end of this month.
Merchants will be able list their products and pricing information on the site, giving them the chance to begin to have an online presence.
"An online presence means that retailers are not bound to their location, working hours or retail space. Customers can easily view all the products in stores, even the ones that are hidden behind the shelf where most customers never dare to wander," said Tewodros Wondimu, co-founder of Dibsr.
Another Ethiopian startup MirtMirt.com, an online forum promoting graphic design in the country which also hosts radio shows promoting Ethiopia, told HumanIPO radio remains the most important form of communication.
Abiy Hailu, co-founder and CEO of MirtMirt, said: "Radio is the most important one [method of communication] because most people have the access for radio and I think it is the most cheap one. Everyone has radio in his car, mobile and at home."
In South Africa Graeme Tennant, managing director of Property Switch, believes technology could play a vital role in disrupting and improving the country's property market.
Tennant and co-founder Jan Claasen officially went live with their platform in September and Tennant said: "The property sales market is a very traditional industry and one that in our view has lagged behind most other industries in terms of implementing technology.
"We saw an opportunity for technology to play a much greater role in property transactions and the real estate agency service. We believe that many of the tasks conducted by the estate agent can be replaced or improved through using the internet and technology."
Another South African startup, Soulstice, has developed a mobile app allowing parents to deposit their child's allowance into a 'Flitpin' account, which can be managed through their phones.
Mustapha Zaouini, chief executive officer (CEO) of Soulstice, said: "Almost all e-wallet/mobile money services are aimed at adults, yet children are also transacting everyday – whether buying small items such as snacks,cinema tickets to larger purchases such as shoes and games."
HumanIPO also carried out full Q&A's with Tanzanian startup Karibu Solar Power and Ghanaian startup Dream Oval.
To keep up to date with all the tech startup news coming out of Africa, check out HumanIPO's dedicated startup section here.
Image courtesy of Shutterstock.