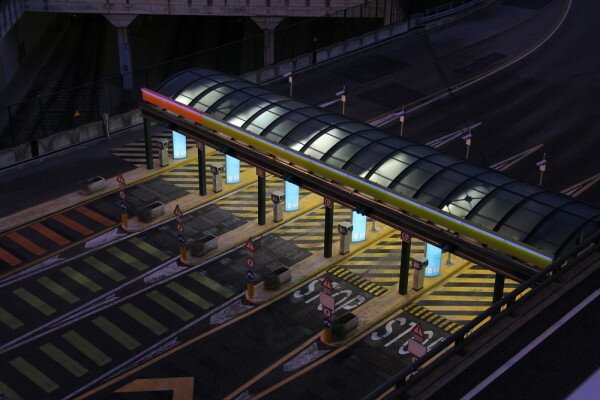 The South African National Roads Agency Limited (SANRAL) has denied claims by the Opposition to Urban Tolling Alliance (OUTA) only 29 per cent of road users in Gauteng have registered for e-tags, saying the figure is actually 66 per cent.
HumanIPO reported earlier this week OUTA said its own research, taken from a sample of 2,700 cars counted during peak hour traffic at toll gates in Gauteng, showed 71 per cent of toll road users had not registered for e-tags.
The campaign group praised the "civil courage" being shown by Gauteng's road users and called on President Jacob Zuma to repeal the controversial e-tolling policy.
SANRAL has however denied the validity of OUTA's claims, and said compliance has been much higher and is set to increase.
"We have approximately 66 per cent e-tag registrations. We have more than one million e-tag registrations with a weekly average of new registrations of 35,000 to 45,000. This will definitely be higher during some weeks when key account holders come on board," said SANRAL spokesperson Vusi Mona.
"Even more interestingly is that there have been hardly any e-tag de-registrations. Those that have deregistered are due to road users who are moving out of Gauteng."
Mona said SANRAL did not use the number of registrations as a measurement of success.
"We are satisfied with both registrations and payments made by non-registered users. We have always trusted that the public will do the right thing and pay. This high level of compliance has also meant that we are on track to meet our debt obligations," he said.
OUTA, which has been an outspoken and consistent critic of e-tolling and SANRAL since the policy was first mooted, had said SANRAL had acted in an intimidating manner towards road users, which the group said could have prompted larger levels of compliance.
"Despite SANRAL's intimidation tactics, OUTA has been pleasantly surprised at the civil courage of Gauteng citizens who have largely resisted and displayed a relatively low e-tag uptake" said John Clarke, spokesperson for OUTA.
"For e-tolling to be successful, compliance levels had to be well over the 85 per cent level. With less than a third of freeway users tagged up at this stage, and slowing, the system is headed for failure, as it has in many parts of the world under even more favourable conditions.
"Clearly, SANRAL's multi-million rand marketing scheme has failed to inspire public confidence in their systems, which, compounded by security breaches, offensive remarks by their spokesperson, misleading statements, chaotic billing and erroneous data have done extreme harm to the legitimacy of the system."
HumanIPO reported in December OUTA accused SANRAL of fabricating data on how many road users had signed up for e-tags, prompting repeated denials of the allegations by SANRAL.
Opposition to e-tolling remains strong, with HumanIPO reporting yesterday newly established South African political party the Republican Democrats (RD) had called for a referendum on the policy, owing to the dissatisfaction of road users.
Last month, the Tollgate Action Group (TAG), comprising the Freedom Front Plus (FFP), the Transvaal Agricultural Union of South Africa (TAU-SA) and the National Taxpayers' Union (NTU), said it would push ahead with a court case to have e-tolling declared unconstitutional.
Both the FFP and OUTA have already failed in court cases against e-tolling, while the Democratic Alliance (DA) has a case confirmed for March, having also said it will scrap the policy if elected in Gauteng.
Image courtesy of Shutterstock.