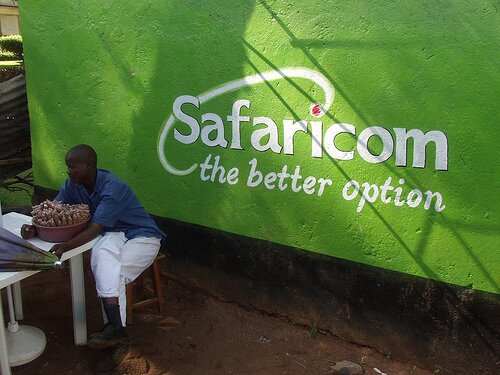 CC image coutersy of rogiro on Flickr
Kenya's leading operator Safaricom must feel under attack from all sides at the moment. Challenged publicly over quality of service (QoS), its impending licence renewal and alleged anti-competitive practices, perhaps the greatest threat to its reputation stems from becoming embroiled in the latest government procurement controversy.
It is unlikely to come to the point the operator will lose its licence, though the negative publicity surrounding the renewal is hardly helping Safaricom's reputation. The Information Communication Technology Association of Kenya (ICTAK) has written to the Communications Authority of Kenya (CAK) asking it not to grant a renewal, which has been an ongoing source of controversy, with regulator figures suggesting Safaricom was missing certain quality of service (QoS) targets, though Safaricom dismissed these claims.
The company is also braced for a ruling by the Communications Authority of Kenya (CAK) on June 30 which may force it to open up its M-Pesa agency network to rivals Airtel, yuMobile and Orange, damaging Safaricom's strategic advantage.
Competition is also at the heart of the failure to acquire yuMobile, after the CAK applied stringent terms to the proposed joint buyout with Airtel in the face of claims it would reduce the country's telecoms market to a duopoly scenario with a negative effect on competition.
The frozen security contract, however, looms largest. HumanIPO reported last week the Kenyan parliament had frozen the contract awarded to Safaricom to supply a US$141 million national surveillance and communications system until an enquiry into the deal's legality is completed.
A number of Kenyan members of parliament (MPs) had questioned the legality of the contract, saying it was single sourced, while two activists have gone to court to challenge the tender, naming the attorney general and the Ethics Anti Corruption Commission as defendants alongside Safaricom.
Safaricom needs to avoid at all costs the damage to its reputation a long and public enquiry could have on its reputation. The Jubilee government, it seems, has form when it comes to controversial tenders, with the tender for its flagship laptops for schools programme now having been cancelled twice. Indian firm Olive Telecommunications has gone to court to appeal against the latest ruling by the Public Procurement Administrative Review Board (PPARB) revoking the award of the tender to company due to alleged irregularities.
Safaricom risks its reputation being greatly damaged by association with the government's questionable procurement policies, and if it is innocent of any wrongdoing as it claims it is must make public all the details of the security contract.
The process has already proved greatly damaging to the firm's reputation, with its ability to fulfil the contract to the required level publicly doubted, and concerns raised over its foreign ownership. To prevent a snowball effect and prevent its image becoming associated with that of the government, it must air the facts behind the contract and prove it has nothing to hide.