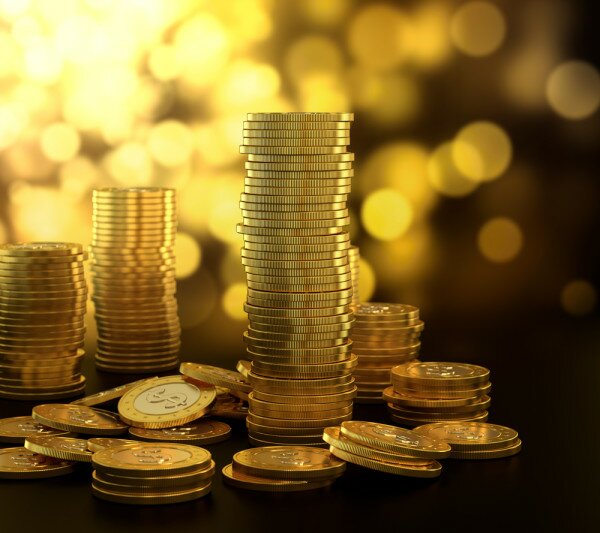 Money. For startups in Africa and across the world, it all comes down to money. The reason for starting a business is usually – with some honourable exceptions – to make money. However, conversely, usually it takes – or at least most people think it takes – a reasonable amount of money to get a startup off the ground in the first place. But is there enough of that about?
When a company gets funding, it is generally big news. Just look at Takealot, Kopo Kopo and M-KOPA Solar in the last few months. But are these types of investments par for the course, or rather happy exceptions? Can companies really expect to raise funding rounds like this? And, more specifically, what of smaller, leaner companies that are still far behind the likes of Takealot on their startup journey?
It is no surprise to find many entrepreneurs feel there is a lack of seed funding in Africa. Fabian Kast, co-founder at Pocketplan, believes fundraising is a "big problem", with South Africa in particular lacking a strong angel network with a risk friendly mindset, as well as access to foreign capital. Ruark Ferreira of Ekaya says any funding that does exist mostly goes to "projects with US-centric exit plans", while "local-focused startups struggle to find space". Rahul Jain, co-founder of Peach Payments, said even if there was enough money "there are definitely not the right valuations".
There are those that believe the funding shortage only exists at a lower level. Gakim Solomons, chief executive officer (CEO) of South African firm ApexPeak, says there is "a huge Series A funding gap", while Mark Kaigwa, founder of Nendo, said there was a still a "chasm" in raising, as minimum investments can be as high as US$250,000 or US$500,000.
"So there's the challenge for startups that can't bridge that and pull together US$100,000 or so to dig deeper or do more. To be clear it's less than it was in 2010, but it wouldn't be prudent to not acknowledge it's still around," he said.
The opposite view is that there is plenty of money available, but African startups simply have not done enough to get it. Nikolai Barnwell, 88mph programme manager in Nairobi, Kenya, says there is "a lot" of money available for tech startups in Africa, but generally African entrepreneurs have not yet proved they deserve it.
"The startups here haven't been good enough at showing investors that it's truly worth their time and money. And investors aren't just throwing money out there to see what happens," he said.
"They might take crazy punts with big tickets, but they do that in markets they are comfortable with and understand, not in emerging markets. So the first step is to convince investors that the opportunity does in fact exist. That is done. The attention is on. The next is to show them some real opportunities to make money and this is where we still have some work to do."
Other African entrepreneurs agree startups must do more to earn investment. Jess Green, who founded UbuntuDeal and Perk, says there is "always" enough money out there, but the problem is "people not knowing how startups work".
"Not knowing that they should test their idea cheaply and quickly," he said. "Instead, they're all trying to build this big thing and "launch", while "searching for funding"."
Carl Wallace, chief executive officer (CEO) of Cape Town-based startup ViGO, who has been selected by the World Economic Forum (WEF) to be a Global Shaper, said: "There are more than enough funds available to the right startups with the right products, scalability and proper mentorship."
Steve Ellis of mydoorhandle said African startups had to dispel the rumour that Africa was a risky place to invest for most investors by achieving more on smaller budgets.
"Investors are too risk averse here because there have not been enough tech success stories to buoy their confidence," Ellis said.
Mdundo's Martin Nielsen agrees with Ellis that African startups need to do more to impress investors in order to make the continent seem less risky.
"The African startup scene is most definitely booming and we are experiencing increasing interest from local and global investors," he said. "That said the majority of the tech investors in the world are sitting outside of Africa and due to their lack of expertise and knowledge about the market here they are a bit more risk averse. I'm therefore confident that it's harder to impress investors with African startups compared to startups from other places in the world. Funds will come if you can prove the value."
Knife Capital partner Andrea Bohmert agrees with this interpretation, but only to an extent, suggesting "great" companies in South Africa get funding, but "good" firms do not, whereas they would be much more likely to in, say, Silicon Valley.
"I think there should be more money to make the investor environment more competitive. But to make it clear, I strongly believe that great companies do get funding in South Africa, the problem comes when you are "only" good," she said.
So what can be done about this situation, both in terms of building up the quality of African startups and making investors less risk averse when it comes to funding "good" companies as well as "great" ones?
Sean Obedih, who runs The Founders Hive and is also investment club NewGenAngels, said an ecosystem needed to be developed that allows startups to get funded at various stages and find strategic acquisition partners because exiting through an initial public offering (IPO) is not a viable one across the continent. In his opinion, both startups and investors need to improve in order to generate more funding.
"There is a need to push African startups to think bigger and dare to produce products that will be useful beyond their local borders. Think globally and act local," he said, while also calling for a more organised approach to early stage investing.
Though Obedih said the angel investment space is "very nascent"  in Africa, this was starting to change.
"Foreign money is widely available through VCs and PE for the right companies. The problem still lies with the lower end of the spectrum, but platforms such as VC4Africa and AVCA are helping to alleviate some of that pain."
Jeremy Hodara, co-chief executive officer (co-CEO) at Africa Internet Holding (AIH), said investments in Africa were increasingly paying off as a strong ecosystem is built which supports growth and boosts entrepreneurship.
"There's definitely a perception of risk when it comes to investing in Africa, and we are striving to reduce this and to help local investors to recognise the value of investing in the internet in their countries," he said.
Image courtesy of Shutterstock