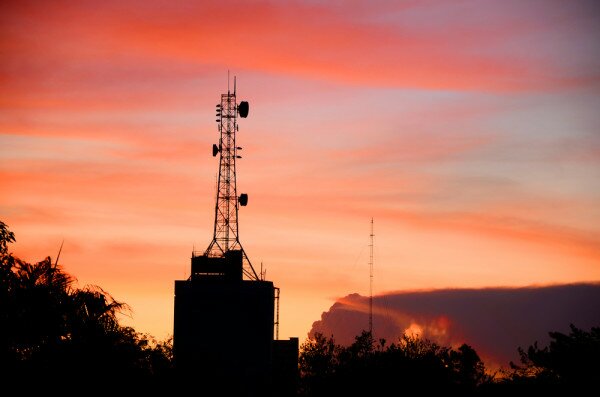 South African part state-owned fixed line operator Telkom and the country's second biggest mobile operator MTN are negotiating a deal under which MTN would share Telkom's network in a bid to access more spectrum, according to a new report.
According to Business Week, two people familiar with the negotiations said the deal is nearing conclusion, and may even be announced this week.
The deal allegedly seeks to cut back on Telkom's costs regarding its wireless network, while giving MTN access to additional spectrum, something that could prove particularly important should Vodacom successfully conclude negotiations to acquire Neotel, which has a large allocation of high frequency spectrum coveted by operators.
HumanIPO reported network operators in Africa are increasingly moving away from infrastructure ownership, largely given the costs of maintenance, and instead rent network infrastructure from bespoke tower management companies.
The MTN Group is implementing a similar strategy, selling off its towers across its African operations – including almost 2,000 towers in Cameroon and the Ivory Coast, and most recently over 1,200 towers across Rwanda and Zambia – in favour of leasing infrastructure and spectrum from providers, following research the new model could save the company over US$2 billion in 10 years by implementing this model.
Nigeria's Etisalat is apparently following the same strategy, with plans to sell off up to 2,500 towers and raise up to US$400 million, while Bharti Airtel also has similar plans across its African operations.
In July 2013, Vodacom sold off over 1,000 towers from its Tanzanian network to tower management company Helios Towers.
Chief operating officer (COO) of Helios Towers Kevin Koch in November predicted the shift away from operator-owned mobile network infrastructure will be so strong, that independent tower ownership will double in Africa within one year.
On Monday, HumanIPO reported independent company IHS raised US$490 million from investors including Goldman Sachs to fund infrastructure investment and acquisition across Africa.
On the other hand, despite a range of turnaround strategies implemented over the past year at Telkom, in a bid to save the ailing part-state owned operator, Telkom in January denied it had received a US$3 billion bid for 1,600 of its South African towers.
"Telkom continues to review its operations in an effort to stabilise the business and unlock value. The company is therefore engaging with various parties to consider best options for the business," Telkom told HumanIPO.
Image courtesy of Shutterstock.