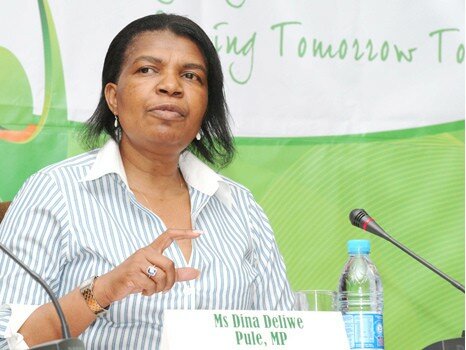 Former minister Dina Pule. CC image courtesy of GovernmentZA.
A senior MTN figure has been suspended by the company over his alleged part in misappropriated sponsorship money meant for the Cape Town ICT indaba last year.
HumanIPO reported earlier this month parliament's ethics committee had found South Africa's former communications minister Dina Pule "willfully misled" parliament. It also focused its investigations on her relationship with Phosane Mngqibisa, who allegedly made millions of rand from the event.
Business Day now claims to have seen documents that show Robert Madzonga, MTN's suspended chief corporate services officer, is accused of playing a role in the alleged diversion of the sponsorship money.
A letter dated February 1, 2013, shows Lilly Zondo, MTN's general manager of business risk management, accuses Madzonga, but the latter then replied on August 5 hitting back and is considering legal action.
Madzonga writes: "It is my view that the words and phrases utilised therein by the author maybe classified as defamatory and injure my reputation as an executive member of the corporate entity and as a businessman."
The alleged misappropriation amounts to ZAR15 million (US$1.5 million).
Madzonga added: "I humbly advise honourable chair herein of my intention to institute legal proceedings and simultaneously hereby lay a grievance against then MD, Karel Pienaar and Themba Nyathi in his capacity as HR director."
After parliament's ethics committee investigation, it recommended the police investigate the corruption charges laid against Pule and Mngqibisa.