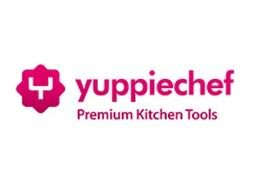 Attending to customer service with a caring perspective rather than primarily focusing on generating revenue is the secret to building a reputable brand in e-commerce, Yuppiechef believes.
Paul Galatis, marketing partner at Yuppiechef, spoke this morning (Wednesday) on how customer service will change the world at the eCommerce Conference underway in Johannesburg, South Africa.
Explaining the transition made by the e-commerce industry, Galatis feels a change in perspective is necessary from running a business for income to focusing on personal interaction.
"Someone else managing online reputation is something of the past," he said.
Giving examples of Yuppiechef's effort to engage, Galatis mentioned its commitment to write cards to customers in thanking them personally for purchases and responding to queries as promptly as possible.
"It helped install a culture in our business towards gratitude to our customers," he said.
With a compliment count of 384 versus a total of five complaints thus far, it is satisfied with its relationship-building strategy in not cowering from acknowledging mistakes and fixing them properly.
"The consumer is demanding that they are legitimate who they perceive them to be," Galatis said.
Noting the low customer expectation on service because of experience, Galatis believes "a half-hearted job is substandard experience".
Relating how Yuppiechef delivered a spatula of ZAR60 (US$6.01) to the Northern Province town of Kuruman, costing them ZAR300 (US$30.7), Galatis emphasised the importance of fulfilling orders.
Creating an "unpacking experience", Yuppiechef adds coins to knife purchases to engage creatively in response to the superstition held about ruining a relationship through giving someone a knife without a coin.
On social media, the company interacts with community members for opinions about advertisements, giving them credit in publication.
"If we care, we deliver great products and service," he said.