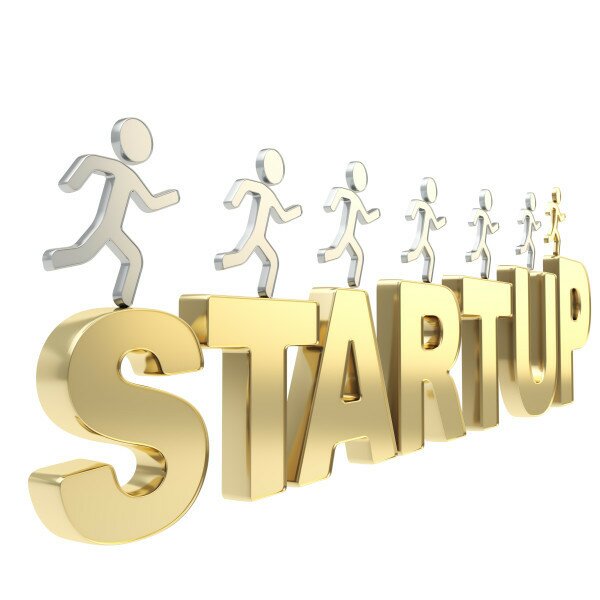 A South African psychometric startup is hoping to expand to the United Kingdom, having been selected as one of Web Summit's top 50 Hardest Working Startups.
Speaking to HumanIPO this week Brigid Prinsloo, business development manager at Cliquidity, said they hoped to use the trip to Dublin, Ireland, to kickstart partnerships with overseas companies.
Part of the startups plans is to use its product for pre-screening in recruitment.
Another startup with far reaching ambitions is Ghana-based FastCashier, one of 10 selected for VC4Africa's September cohort.
Derrick Agyiri, chief executive officer (CEO) of FastCashier, told HumanIPO this week he wants to rival the likes of PayPal and QuickBooks to ease financial management for African businesses.
FastCashier launched its digital wallet in March this year, which can be loaded using debit or credit card, bank transfers or e-vouchers, to be be used for instant payments.
"In essence you can be in the comfort of your living room in Accra, Ghana, and make your payment to someone in Ottawa, Canada, through any mobile device," said Agyiri.
In Madagascar the HARIASA National Technology Innovation Contest was launched this week by the Habaka Madagascar Innovation Hub.
The hub, which was founded in 2011, is hoping the series of events over the next six months will exploit research and innovation to enable the successful incubation of scalable startups.
Andriankoto Ratozamanana, co-founder and chief executive officer at Habaka, said: "Madagascar has not a standard of innovation or startup yet.
"Habaka as a hub is among the organisations that are working to reach that goal. On a daily basis, we are trying to set up an innovation and startups ecosystem within the country."
Egyptian investment group Cairo Angels told HumanIPO they had invested more than US$1 million in eight startups during the last 18 months.
Cairo Angels was founded at the beginning of 2012 and now includes 50 investors and entrepreneurs, primarily with a tech focus although they are looking at investing in other types of startups in the future.
The HumanIPO Academy is launching its ProChat series in Nairobi, Kenya, on Tuesday night, following its successful launch in South Africa last month.
Speaking at the free event is Dr Bitange Ndemo, former principal secretary to Kenya's Ministry of Information and Communications, and Joseph Mucheru, country manager at Google Kenya.
"We are so pleased to expand our ProChat event series to Kenya, having had such a positive reception after our South African launch in Cape Town," said Tom Jackson, managing editor of HumanIPO.
Mdundo, one of 88mph's successful Kenyan startups, launched its new music platform this week to allow an easier way for African artists to share their music with new audiences.
The music streaming business received US$125,000 of second round funding in August and its new feature is designed to be the "African SoundCloud".
Another Nairobi-based tech company making progress is Digital Dialect Design, which has embarked on revolutionising the advertising industry by developing more engaging marketing through 3D graphics.
Regarding the potential of 3D advertising, co-founder Alex Ndubai told HumanIPO: "It's the visual equivalent of a 'sound bite'. Ideal for packing the most information into the shortest TVC. It is a dynamic medium that uses motion to tell a story or make an impact in some way.
"Animation techniques grab attention effectively. With animation, your only limitation is your imagination, meaning there are no limits to what can be shown."
In South Africa the Micro Enterprise Development Organisation (MEDO) heard 16 pitches on Thursday from startups and entrepreneurs looking to secure a business trip to the United Kingdom – part of the International Trade Programme (ITP) – later this year.
The ITP focus is to stimulate trade between entrepreneurs in South Africa and UK partners in order to fast track the growth of South African businesses key to job creation and economic growth in the country.
Kenya's tech startup scene was boosted this week with Intel announcing its sponsorship of Harmonics and mHealth Solutions Centre to travel to Silicon Valley for three days of training and participation in a Demo Day with angel and venture capital investors.
Furthermore, IBM announced it will launch its twelfth global research lab in Nairobi before the end of the year.
South African entrepreneurs including Andre de Wet, general manager at Price Check, and Daniel Guasco, CEO at Groupon South Africa, meanwhile are among the mentors for Byte Orbit's second Startup Knight competition, which will invest up to ZAR100,000 (US$9,967) in winning entrants.
To keep up to date with all the tech startup news coming out of Africa, check out HumanIPO's dedicated startup section here.
Image courtesy of Shutterstock.