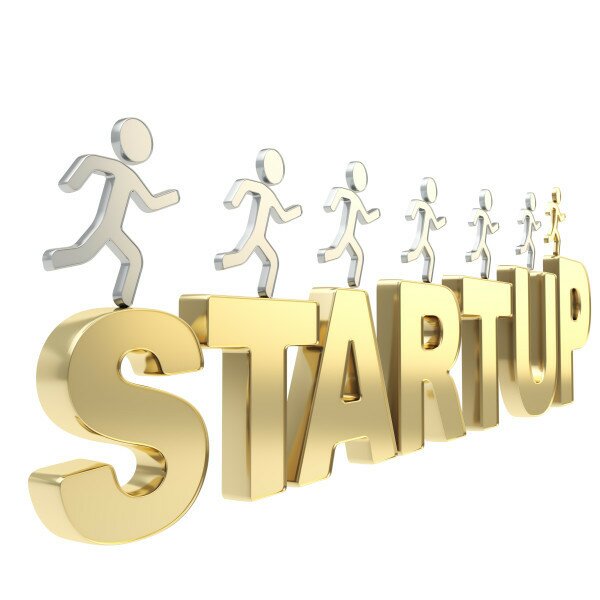 One of Africa's biggest startup accelerators drew to a close this week when eight ventures based out of 88mph's Nairobi programme pitched to local and international investors on Thursday evening.
Four startups which graduated out of 88mph's second startup programme were joined by another four 88mph businesses with ideas ranging from a Kenyan online bus ticket sales to a Ugandan sports betting platform.
Startups from the 2012 programme including Mdundo and Ghafla also pitched.
Outside of the accelerator world, Egyptian startup 1Sheeld smashed their crowdfunding target on Kickstarter for their Arduino shield.
Despite only targeting US$10,000, they have now surpassed US$66,000 and Amr Saleh, chief executive officer (CEO) of Integreight, the company behind the project, told HumanIPO: "To make a project with Arduino you need to buy some accessories to hook it to the internet or connect it to a touchscreen, these accessories are called shields.
"So, 1Sheeld is basically a shield that allows you to use your smartphones as input or output for Arduino, you can use it to control an RC car via the accelero-meter sensor, or tweet when someone enters the room."
Transport apps remain a popular trend among African entrepreneurs in 2013 and this week HumanIPO featured Kenyan NduruApp and Ugandan RoadConnexion.
The NduruApp, currently in beta phase on Android, allows users to flag situations that could lead to accidents anonymously. 'Ndudru' means 'scream' in Swahili.
Thomas Kioko, founder and lead developer, told HumanIPO: "Motorists will receive alerts if the vehicle they are traveling in is over-speeding.
"The speed is locally stored in the mobile phone and the user can later send the data if they do not have an internet connection. The application provides a step-by-step first aid guide. This will help in administering first aid to the injured victims before the emergency services arrive."
RoadConnexion, launched in Kamapa, Uganda, focuses on traffic updates by asking road users to report problems such as roadworks, accidents and jams.
Users can register through Twitter or Facebook and then be kept up to date as the crowd-sourced updates come in.
David Okwii, product manager at RoadConnexion, told HumanIPO: "Road users will be forewarned on traffic jams, road repairs and accidents through the app. This means road users will save on fuel otherwise spent in traffic jam and arrive at their destinations with sound minds."
Nigeria startup SalvageHub has launched a web and mobile platform seeking to reduce food waste for individuals and retailers, targeting a future launch in South Africa also.
Oscar Ekponimo, chief executive officer (CEO) of TwelveSquare Innovations Limited, the company behind SalvageHub, explained it works by notifying people and SalvageHub that an expiry date is nearing.
"Using the technology, when expiry of a range of food products is monitored, an alert is triggered when sell before date is approaching," Ekponimo said with regard to registered retailers.
"We receive that alert also and proceed to pick up the products before they are marked unfit for consumption and disposed of once the date is reached. We then deliver it to partner non-profits who distribute to persons in need."
Back in Kenya, BitPesa is currently working towards regulatory approval for its money remittance platform which should drastically reduce the cost of Africans living abroad transferring money to family members on the continent.
BitPesa takes advantage of the digital currency Bitcoin to move money across borders quickly and cheaply.
In an exclusive interview with HumanIPO chief executive officer (CEO) Elizabeth Rossiello said the current big money remittance players were taking advantage of a lack of education among Africans to charge high rates.
"When Western Union charge you their fee and get you on the exchange rate they are gouging customers," Rossiello said. "It is really criminal behaviour. These exchanges are really catching people out because a lot of consumers are not used to exchanging money or asking the right questions because remittance is relatively new in Africa."
In South Africa gaming startup, STASIS, beat its crowdfunding target this week by reaching more than US$120,000 having targeted just US$100,000.
Developers Christopher and Nicolas Bischoff – known as the Brotherhood – explained to HumanIPO they believe South Africa's relatively young developer community could benefit from platforms such as Kickstarter because they can reach a global audience for funding and support.
Bischoff said: "I think that the 'mature nature' of STASIS is a draw for adventure gamers; with focus on a more serious tone and story. As a gamer, who grew up playing adventure games, there aren't many that appeal to me now. I'm hoping that STASIS will fill in that gap in the market, because STASIS is the game that I'd want to play."
In Nigeria, Termii Networks has built social-business networking site Termii to allow users to run their social and professional networks from one place.
Features include networking, pictures, file sharing, events and calendar planning.
Gbolade Emmanuel, founder and COO of Termii, told HumanIPO: "Simplicity and seamlessness in navigation have been our core principles in the design of this incredible product.
"The sheer joy that a user feels while engaged by our online services is one that motivates us to achieve more. We strongly believe that these factors make us unique and different from other online professional networking websites."
Qatari firm Nano Technologies, founded by Egyptian Ahmed Fawzi, has developed a crisis management system named Al Dalilah which will use satellite information to organise first responders and rescue teams in a crisis situation.
"Nowadays approaches are based on ancient technologies," Fawzi told HumanIPO. "The data is being collected by paper maps which are impossible to use in difficult weather conditions, they are a source of misunderstandings and it is difficult to post-process the collected data."
Fawzi said with Al Dalilah it is possible to share all the relevant data via one interactive map. There are already 22 active accounts in Qatar, Czech Republic, Romania, Japan and Dubai.
Kenyan startup SooTano meanwhile are currently looking for votes in the Global Startup Battle, having won the Nairobi Startup Weekend.
Speaking to HumanIPO this week, founder Morgan Andayi described his online platform which allows users to post and take-on small jobs for a universal KSh500 (US$6) fee.
He said: "I had been working on online freelance jobs and most of the time I could get most of my work done by outsourcing them on small micro-jobs site after which I ended up registering on one of them. I was surprised when people actually requested my services."
South African taxi app SnappCab will be heading to Silicon Valley, New York and Miami after winning a prize worth ZAR50,000 (US$4,800) at the Innovation Hub's Maxum Business Incubator.
Anton van Metzinger, co-founder of SnappCab, told HumanIPO it will be helpful to speak to "battle hardened starters in the tech industry".
To keep up to date with all the tech startup news coming out of Africa, check out HumanIPO's dedicated startup section here.
Image courtesy of Shutterstock.