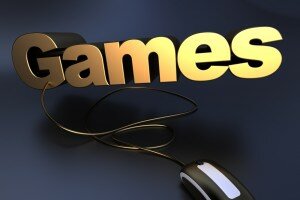 The Nigerian twins behind the LAGBook social networking site have told HumanIPO there is a great opportunity for games companies to produce traditional Nigerian content.
Speaking to HumanIPO, Chidi and Chika Nwaogu urged game developers in Nigeria and Africa to change their focus away from creating casual online games to developing games with local content.
Chidi said: "We think game development is something Nigeria and Africa should consider. People may prefer software developed by renowned western software companies, but I discovered that Nigerians want to play computer games with some traditional Nigerian content in it.
"We have a couple of companies already trying to do this, but they are focused on creating casual online games and that isn't really ticking."
They said Nigerians would enjoy games that are in local languages and are developed around popular areas.
"Imagine playing your favorite car racing game in familiar places like Oshodi, Marina, Surulere, and so on. People will appreciate such experience. They'll love to hear Yoruba words, or Igbo or Hausa words in a computer game, with background music from their favourite Nigerian musicians like Wizkid and Tuface," Chika said.
They also told HumanIPO they are working on a new company called 2bro that would create video games with Nigerian and African content.
The duo have already discussed the idea with a number of young students and pupils in Nigerian universities and schools.
The games they want to run will be designed for Ubuntu, Windows, iOS, and Android devices.
Chika added: "We believe this is an untapped industry for African developers to explore and reap big. And we believe we could dominate this space someday just as the Nigerian music industry."