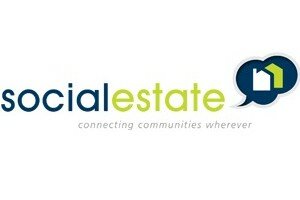 A residential complex trustee has launched a new type of social network, called Social Estate, aiming to connect neighbours and streamline daily management tasks within an estate.
Social Estate was officially launched in November in South Africa following a successful pilot project of the site.
Speaking to HumanIPO, Ross Glenn, founder of Social Estate said: "The main idea behind Social Estate was to simplify management and... improve communications within a managed community, being either body corporates or homeowner associations."
Glenn added: "We've extended it to be used in other types of managed communities" such as "residential associations or even boomed areas".
Social Estate is also useful for trustees and estate agents.
Glenn said he realised a need in the market for services provided by Social Estate when he was invited to be a trustee of a complex approximately a year and a half ago.
Glenn said he "very enthusiastically" accepted to be a trustee thinking he would be able to effectively help out and make a difference, but said it was not too long until he started experiencing problems typical to the property industry.
"It was very mixed up and there really wasn't much of a process to do things and there were always a lot of complaints by owners about not being kept up to date and notified."
Among the problems were residents calling him at early hours of the morning with complaints about a burst geyser because they were unable to reach the managing agent.
Furthermore, communication by email also posed a problem in terms of the information not reaching the appropriate people or the email not being opened.
Social Estate was thus created as a means to consolidate and simplify the complicated communications processes. It was also created to give owners a way to participate in the operations of the residential complex in question.
"Although we were focussed on the management aspect, because we're dealing with a lot of people staying in a community, we wanted to keep it very social - specifically because we didn't just want to manage aspects, we wanted people to be able to actually build relationships," said Glenn.
Glenn said this was especially true when piloting Social Esate within the complex he and his wife have resided for the past seven years, where he knew what his neighbors looked liked, but did not know their names or who they were.
Social Estate essentially led to them getting to know their neighbors better.
Following a simple signing up for the service, users are able to create a profile, upload pictures and start discussions, which are not limited to management aspects.
Glenn said he is in the marketing process of Social Estate and the amount of users are currently only within his residential complex.
"At the moment we just want to get the brand name out there and what it can do."
Social Estate is monetised through monthly subscriptions, which are offered in different packages. However, users are able to opt for a 90 day free trial to test the service.