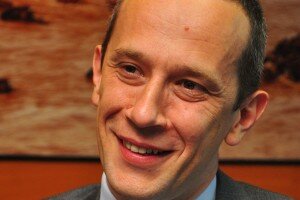 Radoslaw Kedzia- Managing Director Huawei Uganda
Huawei will partner with the Uganda Communications Commission (UCC) in the annual UCC ACIA awards, aimed at promoting socio-economic growth, to be held today under the theme ICT innovation for National Development.
Huawei said participation at the awards that recognise and reward innovations was part of its continued promotion of local talent.
Categories include the Young ICT Innovators Award, which brings together innovators still in secondary school who present ideas on bridging the digital divide in Uganda in regard to access, affordability, availability or applicability.
"Promotion of local talents is our responsibility as a leading global ICT solutions provider, and a core part of our strategy for Uganda and Africa generally," said Radoslaw Kedzia, managing director of Huawei Technologies Uganda.
"Last year, we signed a MoU with Makerere University which consisted of specialized ICT training, knowledge transfer and internship programs for students."
Huawei adds the integrated solutions provider will continue investing in the promotion of unique talent in Uganda, challenging government and the private sector to join hands and invest in the youth.
ICT innovations have taken center stage in the continent in delivering home grown solutions, transforming businesses, driving entrepreneurship and economic growth.