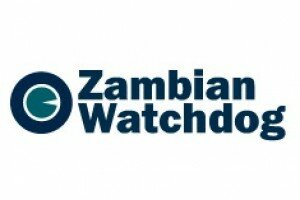 The Zambian Watchdog, a private online publication which exposes alleged government corruption, has been blocked by the government.
The Zambian Watchdog said access to their website was blocked by "ailing dictator Michael Sata" on Monday. The site is blocked within Zambia, but is accessible outside of the country.
HumanIPO reported yesterday on the Zambian Watchdog uncovering apartheid-style segregation with electronic gates at the Kansanshi mine, which allegedly only allow white people through.
"It is not yet clear if the internet service providers (ISPs) are colluding with the government to block access or [if] the government is illegally accessing the physical infrastructure of the internet service providers," said the Zambian Watchdog in a statement on the site.
The online publications said that while the domain is only accessible outside of the country, it is still partially available within the country thanks to service providers such as MTN.
The Zambian Watchdog said further they have since moved the site to a hypertext transfer protocol secure (HTTPS) domain.
"The blocking of the site from inside Zambia is led by Xavier Chungu, the former Zambia Intelligence Chief, who was jailed for plunder[ing] of national resources under Levy Mwanawasa. Ailing dictator Michael Sata has created a parallel intelligence wing led by Chungu to rig elections, suppress press freedom and coordinate the harassment of people with opposing views to the regime," said the Zambian Watchdog.
According to the online publication, the Zambian government operatives successfully blocked access to the site through to Tuesday on most internet and mobile service providers, especially Microlink, UUNET and ZAMTEL.
The Zambian Watchdog said data from their hosting organisation revealed the Zambian government utilised "deep packet inspection" hardware to perform the block.