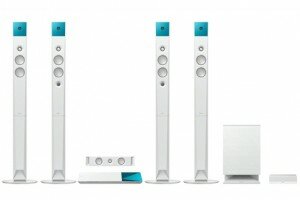 Sony has introduced two new products to the Kenyan market, including a home cinema system, the BDV-N9900SH, which features a 'Football Mode'.
The new products aim to boost its position as a global producer of electronics and entertainment band, accordi
"Competitors are only now launching first generation devices, while we are already launching a third generation device with all the insight gained from over half a million customers combined with Sony's wealth of technology expertise to create the best ever smartwatch experience,"  the company said.
The new feature will provide homeowners with cinema experience at their homes through an entertainment system that uses acoustic data captured in an international stadium.
Football Mode allows a user to mute the commentator at the touch of a button and supports enjoyment of other sports such as rugby, tennis and motorsport.
The home cinema system also features Near Field Communication (NFC) and Bluetooth capabilities, allowing users to touch their NFC- and Bluetooth®-enabled Android devices briefly against the home cinema system and instantly stream music.