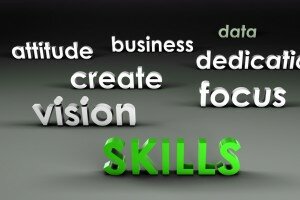 Kenya is a rich nation in terms of resources and manpower, but it is not creating enough jobs to fulfil the many youths in the job market.
Most young people graduate only to end up dumping their knowledge and skills gained in school due to lack of employment opportunities in the country.
Failing to exercise practically will end up making them useless creatures to the entire nation, engaging in illegal activities.
A few weeks ago, it was reported a young person who graduated five years ago from Egerton University, but has still not got a job. He had decided to go a different way from where his study had pointed him.
It is such a shame to waste bright innovators who could transform the country with skills obtained in school.
The government plan of allocating KSh100 billion (US$1.2 billion) in the new financial year to impart artisan skills is an embracing idea, but it is not enough. Vocational training should be enacted to foster this project.
Devolution is a good innovative avenue to create millions of jobs for our young people if it is well implemented.
Kenya, being the region's ICT hub, can attract global technology giants in search of innovations if carefully crafted.
The introduction of e-learning is another initiative which if managed well, will assist many youths in acquiring more knowledge and information in particular fields and subjects, which should lead to more job creation.
Creation of incubation centers will also help the many young innovators in this field to monetize their innovations.
Coming up with startups that develop organically are almost solely the drivers of job growth and job-creation.
There is however limited access to capital which can cripples startups.
The best advice to young entrepreneurs is to focus on the product or service they are engaging in. Successfully starting and running a company means to focus the product on delivering and deliver a perfect experience.
As more startups emerge, more jobs and innovation will surely follow.
Innovation therefore is a pioneering move that brings together youth and job availability in the market with technological innovation backed by strong financial leaders of the continent.
It is true that the level of strategic aggressiveness in Kenya is higher than the level of organisation and management capabilities, which leads to sub-optimisation of our strategic core competency. Kenya should focus on thorough assessment of projects before implementing.
Availability of ICT, proper implementation of devolution, creation of incubation centres, increase of startups and introduction of e-learning will bring the benefits of innovation and a cost effective solution of creating jobs that enable young Kenyans to attain its benefits and thereby allowing them to enhance their capacity and quality life.