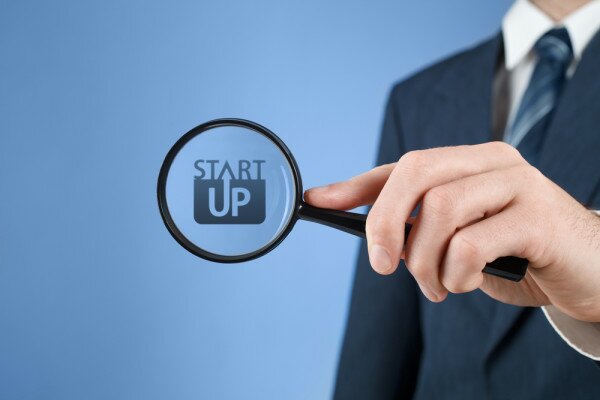 The last week saw three new startup incubator or accelerator programmes launch in Africa, as well as a host of competition winners, funding recipients and new apps for small African businesses.
African seed investment companies 88mph and L5Lab partnered to create 440, which will invest in mobile and internet startups in Nigeria.
HumanIPO broke the news in December 88mph, which already runs accelerator programmes in Kenya and South Africa and has to date invested more than US$2 million in African startups, was to expand its operations to Nigeria in the first quarter of this year.
Meanwhile, in Cape Town, South Africa, the Springlab technology incubator was launched, looking to take advantage of market opportunities in Sub-Saharan Africa.
Springlab was founded by Eugen Petersen – co-founder of South African e-commerce firm Zando, and Sheraan Amod, co-founder of Personera, a United States (US)-based venture capital backed firm, and will make investments of between ZAR200,000 (US$19,000) and ZAR2 million (US$190,000) per venture.
"Their partnership and subsequent formation of Springlab was a result of what they observed in other startup hubs worldwide," Springlab said. "Their founding belief was that there are many great market opportunities in Sub-Saharan Africa for a technology incubator that is able to move fast, manage risk, and think creatively."
Back in Nigeria, startup demo day programme Unveil Africa announced will hold its first event in Lagos, Nigeria, in May, allowing up to 48 startups to pitch to investors, with the most promising audience-rated company to be awarded US$10,000 in cash.
Described by its organisers as "Africa's indigenous startup accelerator", Unveil Africa will take place for the first time on May 16, with plans to hold it twice a year, once in Nigeria and one elsewhere on the continent.
HumanIPO also reported educational portal PrepClass had emerged the winner of the maiden edition of the TechCabal Battlefield startup competition at the just concluded Social Media Week (SMW) Lagos, claiming the US$20,000 prize.
PrepClass, which provides users with study materials including practice questions, beat voice communication firm Callbase and electrical and motor e-commerce platform Autobox, who were first and second runner-up respectively, to the top prize.
In an interview with HumanIPO after the competition, Aniebet Willie, web designer for PrepClass, said the team was happy with its victory.
"We are happy we won because everybody had a chance of winning and our chance was as equal has every other person's," he said.
"We have a product that is scalable and we've been doing it over time and this was just our big win."
In South Africa, electronic prepaid service distribution platform Nomanini secured series B funding from Seychelles-based investment company Rockbridge Investments, with the funding set to enable the company to expand its prepaid platform across Africa and other developing countries.
The latest financing brings Nomanini's total raised capital to over ZAR20 million (US$1.9 million), with the company now active in South Africa, Kenya and Mozambique and expanding to Nigeria, Guinea and Somalia.
Kenyan music streaming service Mdundo launched an Android app for its increasing number of smartphone users, while also celebrating reaching 100,000 users on the platform.
The app is available for download from the Google Play store, and allows a user to find and download music, which can then be listened to both online and offline. A news section also allows users to keep up to date with all the latest events in the East African music industry.
Mdundo chief executive officer (CEO) Martin Nielsen told HumanIPO though Mdundo remained primarily a mobile web service, the app would improve customer experience for Android users.
"We've received excellent feedback from our users, especially users with low-end internet phones. Most of our users just want music, they don't need all kind of fancy features, and therefore the mobile web platform has been ideal for our service," he said.
Nigerian freelancing platform Jolancer is providing a service for freelancers and employers to connect with one another, hoping to alleviate unemployment issues in the country.
The platform, started by Sherif Ogunola, Hazzan Ajao and Owoyale Oluwafemi, allows freelancers to bid for projects that are listed by business owners, providing an income for freelancers and a temporary project-based workforce for companies.
"It is the African version of a freelancing platform. The aim is to help with the unemployment issue in Africa. There are a lot of talented people in Africa, most of them are graduates and professionals but they are unable to get jobs," said Ogunola.
GoMetro and MellowCabs partnered to make Smart Cities a reality in South Africa, promising to work together to improve transport systems in the country.
GoMetro – a commuter rail app – and MellowCabs – which provides electric public transport vehicles – said the deal seeks to accomplish mutually beneficial aims to drive collaboration, awareness and adoption of the two services in major urban areas of South Africa and beyond.
HumanIPO reported on professional network Insidify.com, which offers users the opportunity to improve and make good use of their networks.
Co-founder and chief executive officer (CEO) Emmanuel Okeleji told HumanIPO Insidify.com is unique and more than just a jobsite.
"Insidify.com is more than a jobsite; we are a professional platform where individuals improve and put their network to good use, an aggregator of jobs and resumes," he said.
In Rwanda Sokkaa.com, an online soccer community specifically for African fans of the English Premier League (EPL), launched a YouTube channel called Sokkaa TV.
The channel, which is aimed at young soccer fans across East Africa, launched this month.
"Sokkaa TV was launched at the start of February. It was launched as we had a growing number of fans that wanted to watch soccer videos about their favourite teams, and we try and give them a uniquely African feel!" said Sokkaa.com founder Thom Harvey.
A new e-learning community app targeted at Nigerian teenagers and secondary school students has been launched in Lagos, named Passnownow.
The app includes daily classwork notes from JSS1 – SSS3 on all subjects,exam revisions and past questions, a chat room, a school forum and news on sports, entertainment, tech, sex education and more.
Finally, African tech startups Momentum Core and Leti Arts showcased their apps optimised for Intel Architecture at the Mobile World Congress (MWC) event in Barcelona, Spain
Momentum Core's Simiyu the Chicken gaming app and Leti Arts' Leti Centre were developed with support from Intel's Software Services Group in Africa, which has been training developers for the last six months, enabling them to create and port Android apps for Intel Android devices.
Image courtesy of Shutterstock.