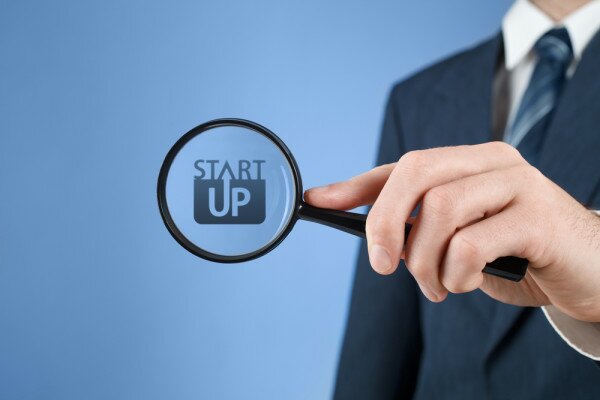 This week saw Cape Town as a hub for startup activity, as well as a number of new applications being launched across the continent.
The second U-Start conference of the year took place in Cape Town on Thursday, providing a platform for fifteen startups to win an all expenses paid trip to the culminating U-Start conference in Milan in May.
HumanIPO reported in January the U-Start event would be taking place this month.
"The aim of the U-Start Conference in Africa is to take local African rising stars and put them on a global marketplace where their impact is far greater than the status quo," said
U-Start Africa's chief executive officer (CEO) Zachariah George.
The chief executive officer (CEO) of Cape Town-based startup ViGO, Carl Wallace, has been selected by an initiative of the World Economic Forum (WEF) to be a Global Shaper, allowing him to connect with the worldwide network of Global Shapers, network with WEF communities and represent youth at WEF events.
HumanIPO reported in September last year ViGO had launched myViGO, a simpler CMS platform aimed increasing the margins of those working in the creative industry by offering any individual the chance to create a website.
The 440 accelerator programme, a joint venture between African seed investment companies 88mph and L5Lab, has formally launched in Lagos, to invest a minimum of US$1.5 million in mobile and internet startups in Nigeria over two years.
HumanIPO reported last week invites had been sent out to the launch of 440, which took place on Friday, after 88mph, which already runs accelerator programmes in Kenya and South Africa and has to date invested more than US$2 million in African startups, declared its intention to launch operations in Nigeria.
Nigerian winery DeeBee has become the latest company to launch a website with an africa.com domain name – deebeewines.africa.com.
In a statement released by africa.com, it said the new site comes with an expanded product line including a Custom Label Service for special and corporate events as well as soon to be introduced functional drinks.
Also in Nigeria, TrafficButter, a platform that provides updates on traffic and roads, has announced the official launch of its mobile app, which founder Uche Okafor told HumanIPO was the "logical next step" for the platform.
TrafficButter allows drivers to connect with each other to share real-time traffic and road information, seeking to help save fuel, time and stress on daily journeys.
MailCliq.com has launched in Nigeria, the country's first platform that allows users to send trackable email campaigns and newsletters at a low price.
In an interview with HumanIPO, Idowu Akinrelere – co-founder of MailCliq alongside Adedeji Adedoyin – said the cost of using the platform is cheaper when compared with popular platforms such as MailChimp and Campaign Monitor.
A Q&A with Akinrelere, can be found here.
Kenyan incubator Nailab has unveiled its third batch of startups in a event officiated by Ministry of ICT cabinet secretary Fred Matiangi, with the young entrepreneurs showcasing their innovations in governance, business, social enterprise, community and entertainment.
The event showcased six startups incubated at the Nailab in a session dubbed 'Demo Day' to policy agencies in government, route-to-market partners, target consumers, investors and possible growth partners.
Kenyan mobile game developing startup Momentum Core has launched its latest game, Tuktuk Mania, with players racing through the streets in the popular three-wheeled vehicle.
In the new release, gamers are asked to drive a tuktuk for as long as possible without crashing into other cars. The further players get without an accident the more points they rack up.
Carmudi, the largest car classifieds platform in emerging markets, has announced it has expanded to Ghana.
In a statement, the company said the Ghana debut is part of global expansion plans which has seen it debuted in several other countries, including Vietnam, the United Arab Emirates (UAE) and other countries in Africa, Asia and Latin America.
Zimbabwean startup ZimStocks has launched platform for monitoring stock performance on the country's stock exchange, as well as empowering current and future investors with investment knowledge.
The platform was launched in October 2013 after ten months of development and is made up of a blog and an Android application.
Independent South African iOS developer Litha Soyizwapi has unveiled a tracking app for Gautrain train and bus services, providing real-time information on the Gauteng transport services.
The GauRider 1.0 app allows users to access up to date information on the next Gautrain and buses available, on iPhone, iPad and iPod Touch devices.
Image courtesy of Shutterstock