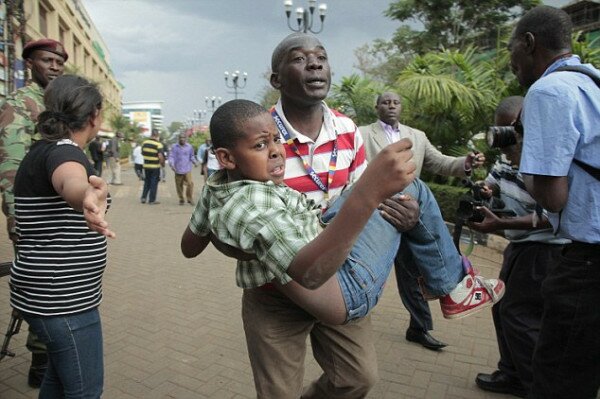 Cc image courtesy of DurDurNews on Flickr
Donations to the victims of the attack on Westgate mall in Kenya through mobile money platform M-Pesa reached KSh54.4 million (US$625,000) on Tuesday morning, with the contribution increasing by around KSh1 million (US$11,000) per hour.
HumanIPO reported yesterday network operator Safaricom had set up a zero-rated M-Pesa number – 848484 – for Kenyans to send their donations for the victims of the Westgate Mall attack, in which at least 62 people have been killed.
#WeAreOne 54,427,829 raised on M-PESA as at 10am.Details on how the funds will be used by @KenyaRedCross available on http://t.co/WcNBBkej8x

— Safaricom Limited (@SafaricomLtd) September 24, 2013
— Safaricom Limited (@SafaricomLtd) September 24, 2013
Safaricom attributes the generosity seen to the Harambee spirit, which encourages Kenyans to come together for the common good. 
The target figure is KSh80 million (US$920,000), set by the Kenya Red Cross Society, with funds going towards emergency evacuation and crisis operations. 
Meanwhile KSh500,000 (US$6,000) has been raised through Airtel Money, according to Airtel Kenya. 
#WeAreOne, Kes 503,000 raised on @KenyaRedCross Airtel Money paybill towards #Westgate humanitarian initiative. http://t.co/IuxFAf1Q7L — Airtel Kenya (@AIRTEL_KE) September 24, 2013
 The Kenya Red Cross Society has asked relatives reunited with previously missing persons to confirm with the Red Cross trace service, which utilises SMS, so the organization can reconcile details on people affected during the attack. 
According to the Kenyan interior ministry, the Kenyan military has now taken control of the mall, killing sixgunmen in the operation.