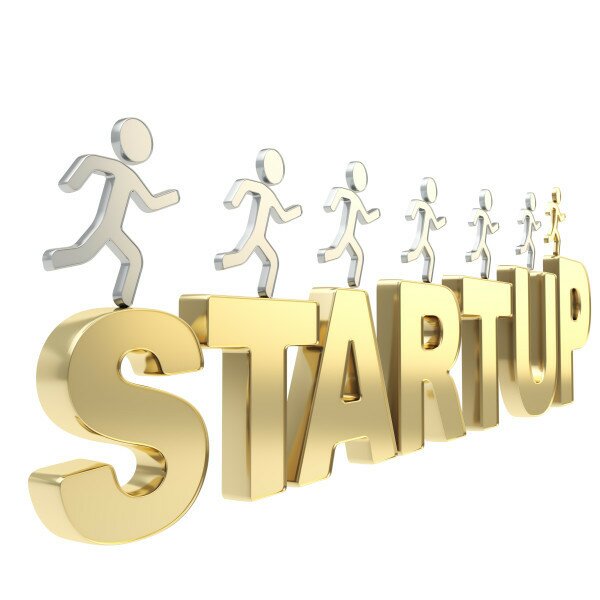 Africa's startup scene received another boost this week when the world's biggest accelerator, the Founder's Institute, confirmed it was expanding its presence on the continent to Nairobi.
HumanIPO reported in August the four month long programme had launched in Johannesburg, but now the accelerator is targeting the Kenyan capital, with applications for the new chapter needing to be in by October 13.
The Founder's Institute will complement Nairobi's existing tech hubs and accelerators such as the Nailab, iHub and 88mph.
88mph meanwhile has opened applications for its second Cape Town accelerator programme with the added incentive of some being put forward for possible inclusion in the SABC's Rise Mzansi show.
The next programme will run from February and applications close on December 31.
Dan Bowyer, 88mph's new Cape Town programme manager, told HumanIPO: "Africa is the continent of invention and we are front and centre, asking entrepreneurs to commit to their innovative business ideas that can make money and do great things. In return we are offering up to US$100k seed funding to get their idea off the ground."
ApexPeak, which was part of 88mph's first programme in Cape Town earlier this year, announced this week it has raised US$1.84 million in follow-on funding and is looking at further expansion in Asia and a potential business acquisition in Africa.
Founded by South Africans Gakim Solomons and John Fearon, the invoice guarantee startup has enjoyed considerable success in Singapore as well as in their home country.
Solomons told HumanIPO: "The difference between the two locations is the culture of payment. In Asia, the general culture encourages paying invoices on time – it is frowned upon when companies pay late. Even when it is not on time, the enforceability and collection in Asia is usually better than South Africa."
Rwandan Henri Nyakarundi will be hoping to follow in ApexPeak's footsteps, having been accepted into VC4Africa's September cohort.
Nyakarundi's solar powered mobile charging kiosks are already in operation in Rwanda and Burundi, but the entrepreneur is seeking US$250,000 in funding to be able to build 100 of them and get his franchise model kick started.
Speaking to HumanIPO this week, Nyakarundi explained why his immediate focus was on developing and spreading the product in Rwanda and Burundi.
He said: "The reason I am focusing on these two places is they are small markets and we will be able to support franchisees properly. We are not just going to to go to a country and expand ourselves. To do that you need to have a strong system already in place."
Cape Town-based Rethink Education and Ghanaian My eCampus are also among those in the VC4Africa September cohort.
Doug Hoernle, chief executive officer (CEO) of Rethink Education, explained how they had created an online platform which provides pupils and students with "bite size" educational content.
Hoernle said the approach is flexible enough to empower learners to self-guide themselves through the content, complementing traditional teaching methods rather than trying to replace them.
Cecil Nutakor, founder and CEO of My eCampus, meanwhile wants to take the opportunity presented to them by VC4Africa to expand their online education platform outside of West Africa.
"We are based in Ghana but we have users across West Africa because our content currently is from the West African Examination Council (WAEC) with makes MyeCampus.net relevant across West Africa," Nutakor told HumanIPO.
"Expansion plans are to start providing content from other Examination Councils across Africa, such as East Africa, Northern Africa, Southern Africa and Central Africa Examination Councils."
Nigeria Elizabeth Idem-Ido, founder of fashion brand Mmabon, has also been included in VC4Africa's latest cohort and told HumanIPO she plans to launch a mobile app soon to improve online shoppers' access to their products.
VC4Africa meanwhile announced this week they were launching an 'investor Pro account' service which allows members to see when investment deals are being made and closed.
"Everything we do is about lowering barriers to investing in the continent's most promising entrepreneurs and we are well positioned to accelerating our efforts now," said Bill Zimmerman, co-founder of VC4Africa.
South African startup Cliquidity will be representing the continent at the upcoming Dublin Web Summit after being nominated for the World's Hardest Working Startup competition.
The company offers personal assessment and online networking and launched its beta version in May.
The StartupBus Africa initiative has launched an indiegogo crowdfunding campaign meanwhile, as it aims to raise EUR10,000 (US$13,500) for its road trip from Harare, Zimbabwe, to Cape Town.
To keep up to date with all the tech startup news coming out of Africa, check out HumanIPO's dedicated startup section here.
Image courtesy of Shutterstock.