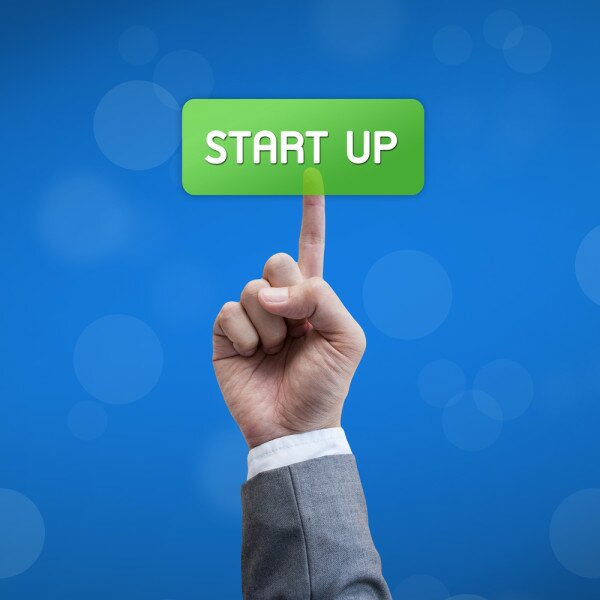 This week African startups have seen invitations to events all over the world, from Silicon Valley to Milan, where a number of startups will be exposed to international trends.
South Africa's Weaver has been invited to take part in the Blackbox Connect programme in the United States.
For the first time the event will be held twice in a year, with a 200 per cent increase in participants during the first programme of the year.
"It's a great opportunity to go over and learn, and to be exposed to all the cool stuff that is happening in the industry," said Weaver co-founder Andrew Lynch.
Intel Corporation is inviting Kenyan innovators over the age of 18 who work in the field of vending systems to its Intelligent Vending Competition, seeking to get new ideas, talents and projects for the vending machine market of the future.
The winners of the competition will be given an opportunity to showcase their work at the Venditalia, the leading international vending market tradeshow, taking place in Milan from May 7 to 10, 2014.
Ghanaian startup Retail Tower and Nigerian startup SimplePay have been selected as two of the top five global startups at the recent Seedstars World competition, although losing out on the number one spot to Korean initiative Flitto.
HumanIPO reported in January five African startups progressed into the 20 startups to compete at the global competition, chosen from over 1,000 applications from emerging markets worldwide.
The finalists participated in a week-long programme last week, including a three-day bootcamp and a semi-final, with only five startups progressing to the final where they pitched to 300 investors at the LIFT innovation and digital technologies conference in Geneva, Switzerland.
Rocket Internet's real estate classifieds platform Lamudi, which is present in 17 countries including nine in Africa, has announced its worldwide listings have crossed the 100,000 mark.
The platform is currently available in African countries Algeria, Ghana, Kenya, Morocco, Nigeria, Rwanda, Tanzania, Tunisia and Uganda, as well as Bangladesh, Colombia, Mexico, Myanmar, Pakistan, Philippines, Peru and Saudi Arabia.
Kian Moini, co-founder of Lamudi, said there has been an increase in the number of online listed properties generally.
Applications are now open for the fourth edition of mobile startup competition PIVOT East 2014, which will be held in Nairobi, Kenya on June 24 and 25.
HumanIPO reported last month the event would be returning to Nairobi, and organisers m:lab East Africa announced in a blog post it was now inviting startups from across the region to apply for the competition.
Cape Town-based small business incubator Bandwidth Barn has been inducted into AfriLabs' network of African technology hubs, aiding in the company's African expansion strategy.
In Nigeria, online learning platform Tutor.ng is targeting a minimum of 20,000 users before the end of 2014.
The company's head of projects and partnerships Oluwajoba Oloba told HumanIPO the platform currently had 634 users but was positioning itself to be a major online education hub in Africa.
"We are looking at having at least 20,000 active users on the platform by midnight December 31, 2014. This will be combined users of both students and tutors," he said.
A Q&A with Oloba can be found here.
TechCabal has announced the seven finalists for its Battlefield startup competition, which will be held next week at Social Media Week (SMW) Lagos and see the startups competing to win US$20,000.
HumanIPO reported last month TechCabal had partnered with Stanbic bank, Jobberman and Social Media Week (SMW) Lagos to launch Battlefield.
TechCabal editor-in-chief Bankole Oluwafemi said there had been 92 applications for Battlefield, out of which the blog had picked seven finalists: e-commerce as a service platform 500Shops, product discovery platform Adugbo, voice communication firm Callbase, real estate crowdfunding site CasaGrupo, music lyrics platform Decoded, e-commerce platform GoKool, and education portal Prepclass.
West African classifieds platform MoboFree has obtained funding from Netherlands-based eVentures Africa (eVA) Fund in order to expand its presence in Nigeria and Ghana, start new offices in East Africa and invest in marketing.
MoboFree, launched in 2011, has over three million registered users generating 65 million page impressions monthly, which the site in the top eight in Nigeria, top five in Zimbabwe and top nine in Malawi.
The amount of investment has not been disclosed, though eVA Fund has also introduced Million Monkeys – founder of online classifieds platforms 2dehands, recently sold to eBay – as a co-investor
Plans are underway to introduce Ghana's BoxBuzz, an SMS alert system that informs owners of Post Office Box addresses when they receive a letter, to Kenya, Nigeria, Rwanda, South Africa and China.
Maximus Ametorgoh, founder and chief executive officer (CEO) of PopOut, which owns BoxBuzz, told HumanIPO from Accra discussions are currently ongoing with partners in the various markets.
"We are working on new markets Nigeria, Kenya, China, Rwanda and South Africa," he said. "I have three reps working on that to get franchise for the app. They are citizens there but I can't disclose full details."
Business management software producer Zoostr hopes to provide small business owners in a number of African countries with accessible access to management tools in the cloud, providing a "one click" solution on smartphones and PCs.
The Indian company launched its beta service in India last year, later expanding its solutions to the rest of the world, and is currently being used by 25,000 people worldwide.
South African startup Folup has developed a platform for medical patients to monitor their own health metrics and for physicians to view the data in real time, providing an efficient way for patients to track changes in their lives on a daily basis.
Folup allows patients to track metrics on a daily basis. From blood pressure to mood, the system accepts a wealth of patient information.
"We feel our technology can play a really strong role in delivering service provision and facilitate service delivery to patients," said Simon Spurr, director and co-founder of Folup South Africa.