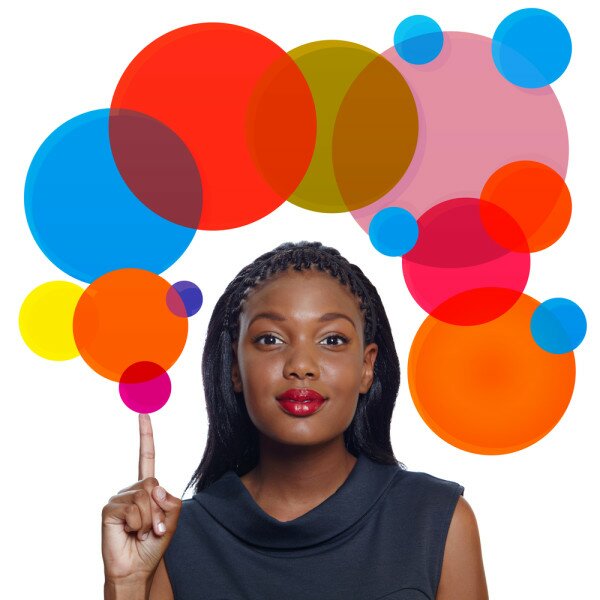 A dramatic week in Africa's startup scene witnessed what can only be described as an embarrassing airing of dirty laundry by one of the continent's flagship enterprises in the music streaming sector.
News broke late on Thursday night that Nigerian startup iROKING had fired its chief executive officer (CEO), Michael Ugwu, for alleged gross misconduct, only for the accused to release his own strongly worded response to claims he had begun his own music venture.
Ugwu claims iROKING was already planning to "wind down" its music streaming operations and there is no evidence of him beginning his own venture.
The ramifications for the wider music streaming business in Africa could be substantial if the news is true iROKING has lost interest in the business model.
It was only on Monday United States-based music platform, Spinlet, launched its new portal for Africa and later its presence in South Africa.
Kenyan startup Mdundo, a streaming service designed specifically for mobile, meanwhile appears to go from strength to strength after it launched in Tanzania on Thursday, widening its footprint in East Africa.
Martin Nielsen, Mdundo's head of marketing and operations, told HumanIPO: "There is a synergy between Uganda, Tanzania and Kenyan music and there exists a gap as there is no platform to distribute the music. I thinks this is a big opportunity for Tanzanian artists to distribute their music in Kenya and for Kenyans to access music from Tanzanian artists."
If the activities of Mdundo and Spinlet are anything to by then there are plenty of other entrepreneurs who see potential in the African music streaming business, even if iROKING do not.
There was more positive news coming out of Southern Africa however, as work began on the much-delayed Icon Building for the Botswana Innovation Hub (BIH).
The project was set back in 2007 as a result of the global financial meltdown and Tshepo Tsheko, programme manager at BIH, told HumanIPO: "It is definitely a great landmark to reach. We aspire to be really the hub for innovation not just for Botswana, but for Africa. Botswana has some key attractions both on the political side and improving the things for doing business in the country."
BIH's new accelerator and incubator programme is also due to begin tomorrow (Monday) with a group of startups benefitting from business and technical development support from the state-funded initiative.
Two South African entrepreneurs who are already well on the way to making their innovation a reality are Pieter Morgan and Laurence Wattrus, now both based in New York, who smashed their crowdfunding target by raising US$45,000 more than desired for their Hammerhead Navigation bike device.
In total the team has raised US$190,000 and speaking to HumanIPO this week, Wattrus said: "We are happy as it takes us comfortably past that point where our costs would have been very close to any revenue. It also means that we have more people on bicycles getting where they want to go and sharing our device with the world."
Morgan and Wattrus now aim to roll out Hammerhead Navigation's commercial launch by May 2014.
The University of Free State (UFS), South Africa, meanwhile has taken the next step in launching its own startup accelerator by opening a co-working space.
UFS and Central University of Technology (CUT) students from all academic fields are eligible to apply for startup assistance, receiving business coaching and sharing experience with other entrepreneurs, though one of the founders is required to be a registered UFS student.
Johnathan Smit, business consultant at the UFS student ideas office, said: "It's not only about creating successful startups, but developing entrepreneurs for the future.
"One of the goals of the programme is to encourage an entrepreneurial mind-set, especially amongst non-business related students."
In Egypt Abdullatif Olama, chief executive officer (CEO) of online discount startup DAREnDEAL, told HumanIPO the web is a great space for the development of companies and society in the North African country.
Olama set up DAREnDEAL after a partnership with Groupon fell through due to the political turmoil in country and he said there is potential in the web space, but Egyptians need to become more comfortable and trusting online.
He believes cheaper devices, lower data cost and a cheaper infrastructure will aid to increase smartphone penetration.
"Then it will be very effective to talk to the Egyptians and offer them mobile services, because they already have phones and they all like to use them and play with them, but are still not on top of the data sense," Olama said.
Two startups who presented at DEMO Africa a fortnight ago were South Africa's FraudCracker and Kenya's Chamasoft and HumanIPO caught up with both this week.
FraudCracker helps companies identify and combat fraud while keeping whistleblowers secure.
Gavin Symanowitz, founder of FraudCracker, said the product has proved more effective and cost efficient than traditional anti-fraud hotlines that leave whistleblowers exposed, thus discouraging the reporting of suspicious or blatant criminal behaviour.
"Whistleblowers, through our product, can be assured of a safe and discrete platform to report ongoing vices in the company to an authority figure while remaining anonymous," Symanowitz said.
Martin Njuguna, Chamasoft's founder, meanwhile explained to HumanIPO how his platform was aiming to increase transparency in investment groups operating in Kenya, known as 'chamas'.
"We offer a one-stop solution for chamas, they can find everything they want here," said Njuguna of the various solutions offered on the application.
So far Njuguna's app has attracted several clients, among them a telecommunications company which brings around 2,000 clients to use Chamasoft.
Nairobi startup incubator iHub meanwhile has partnered with Jomo Kenyatta University of Agriculture and Technology (JKUAT) and will receive around US$50,000 to fund research into the needs of Kenyan maize farmers.
The main objective of the study is to investigate the information gaps existing for farmers which, if filled, could go a long way to improving maize production in Kenya.
Sixteen startups from across the continent will receive funding from Nokia after the mobile maker announced the 200 businesses worldwide that will be supported in the development of apps for Windows Phone devices.
Speaking to HumanIPO, Jussi Hinkkanen, vice president for corporate relations and business environment at Nokia Middle East and Africa, said the engagement with developers will foremost open up the value added services market currently held up by operators and improve the developers who get into the market.
"We are engaged in the continent in different ways, but the overall aim is to end the hostile environment many African developers find themselves in," Hinkkanen said.
To keep up to date with all the tech startup news coming out of Africa, check out HumanIPO's dedicated startup section here.
Image courtesy of Shutterstock.