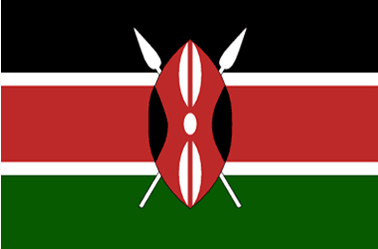 No news organisation in the world covers African tech startups in as much detail, every day, as HumanIPO. Using their contacts across the continent, HumanIPO reporters work hard to ensure even the smallest African business has the opportunity to be profiled on the site and catch the attention of our continental and international investor readership.
In August, for the convenience of readers, HumanIPO began pulling together each week's startup news into one manageable chunk, published on a Sunday. Below is a wrap-up of the best of the best we have covered since then from Kenya, but by no means all of the exciting and innovative companies from the country to have graced HumanIPO in 2013.
Mobile music startup Mdundo secured an additional US$125,000 in funding to help it scale across the East African region and other selected African markets.
One startup that has gained a lot of traction in Kenya during the past year is Ma3Route, which released a host of new features for its crowdsourcing traffic app.
HumanIPO broke the story on in August that Nairobi startup ManyattaRent had accused Safaricom of stealing its idea for paying rent through mobile phones, though Safaricom have denied any wrongdoing.
Digital Horizons launched its Cleanbill Litebooks, targeting small and medium sized enterprises (SMEs) with its accounting platforms.
An audio distribution service is seeking to do new things in the Kenyan market, with the Waabeh platform allowing users to get music, lifestyle and education content through desktop computers and mobile phones.
Chura launched "Airtime 4 Cash," which enables subscribers to switch airtime with money and is then sent directly to their mobile money accounts.
eKitabu, a startup aiming to promote and advance the use of e-books, ran a digital essay competition, described as the first of its kind in the country.
M-Farm, which already aids 8,000 Kenyan farmers by providing them with vital market and crop information through mobile devices, secured a KSh20 million (US$235,000) cash injection from the Safaricom Foundation.
DEMO finalist Jooist launched its HTML5 game site, allowing both smartphone and feature phone users to access its products without having to download them.
BitPesa is currently working towards regulatory approval for its money remittance platform which should drastically reduce the cost of Africans living abroad transferring money to family members on the continent.
The NduruApp, currently in beta phase on Android, allows users to flag situations that could lead to accidents anonymously. 'Ndudru' means 'scream' in Swahili.
Kopo Kopo, a merchant services platform, agreed a US$2.6 million financing deal which will help the startup expand across Africa.
HumanIPO also spoke to Kevin Mukhwana, co-founder of the MyTichaa Android app that teaches young children Swahili through picture puzzles. In an extensive Q&A, Mukhwana said: "Teaching kids through smartphone and tablet apps is much easier as it is more engaging and entertaining at the same time."