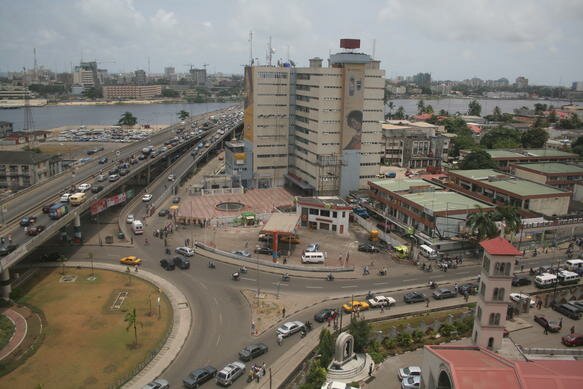 Lagos. CC image courtesy of Ulf Ryttgens.
Many residents of Nigeria's commercial capital Lagos are opting for the recently introduced LagosConnect card over conventional methods of paying for transport services, according to the Lagos Metropolitan Area Transport Authority (LAMATA).
In an exclusive interview with HumanIPO, Charles Edosomwan, senior media executive at LAMATA, said one of the reasons why the service is gaining acceptance among Lagos residents is the fact it could drastically reduce the costs incurred by commuters on the authority's BRT buses.
"[The cards help] to curb the issue of flat rates on the buses. You know BRT buses have two different prices based on the distance of your journey. If you are going a short distance, it is NGN70 and if you are going to a long distance it is NGN120," said Edosomwan.
"But with the card, if you going are from Ojota to Maryland for instance, you don't have to pay NGN70. With the card, you can pay as low as NGN20. You can get and load the card at the bus stations."
He also revealed the authority has joined Facebook in order to actively engage members of the public and get feedback from LAMATA services including operations of the BRT buses.
"Via the Facebook page, you can basically get any resource materials you want, you can also ask any questions," Edosomwan said.
"If you have complains about BRT bus links, the Ikorodu-Mile 12, if you have any complains, why not? We are positioning it as an online resource center. And through it, it is easier for us to cover Lagos area.
"We also drive traffic from our TV programme (LAMATA half hour) to the page in case people want to ask questions."