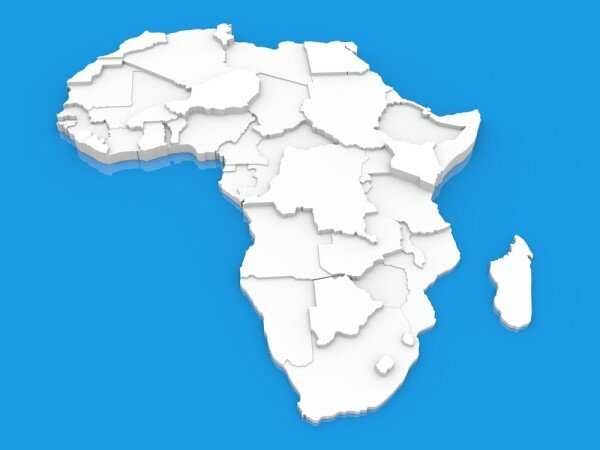 Accelerator season is well and truly upon us and as ever, HumanIPO is the ideal place to get all the latest news from Africa's startup and entrepreneur scene.
South Africa topped the list for the most startups contributed to DEMO Africa's list of 40 finalists, with 12 entries accepted from the Rainbow Nation, while Kenya provided nine and Egypt and Nigeria five and four respectively.
The finalists, picked from 300 applicants from 24 African countries, were announced on Thursday, with the Demo Africa 2013 conference taking place on October 24 to 25.
It was also announced this week that Nokia was sponsoring the event with US$20,000, joining Intel and HumanIPO among the event partners.
The week began with good news for eight Nairobi-based startups accepted onto 88mph's second Kenyan accelerator programme.
The three month programme provides the successful startups with mentorship, work space and access to networks with a view to finding future investment.
In Windhoek meanwhile, there are exciting developments at the Namibia Business Innovation Centre (NBIC), where a new campus is allowing the co-working and incubation centre to grow, with a bigger focus on tech startups.
Speaking to HumanIPO, Bernice Karuhumba, manager of entrepreneurship and incubation at the NBIC, said: "In two to three years time I want to have enough incubation space for more than 15 startups, especially those with a technology focus, at a time.
"Those companies that are in should be tech based, but one or two also who are able to offer services to the incubatees, such an financial management."
One Namibian startup currently benefiting from the facility is Mobile Applications Technologies, which is almost ready to launch a specially commissioned mobile app for the country's ruling political party SWAPO.
There were a number of rallying cries at the HumanIPO Academy launch in Cape Town last week, with Perk's Jess Green and Zapacab's Rupert Sully among the industry players delivering three minute Flash Talk's on a topic of their choice.
Green encouraged entrepreneurs and startups to share and shout about their idea, while Sully emphasised the need for companies to adapt to African markets when trying to transfer a successful business model to the continent.
Tom Jackson, managing editor of HumanIPO, meanwhile, emphasised the importance for Africa's tech startups to make use of media channels and treat interviews as the "biggest pitch you will ever do".
The next HumanIPO Academy event is Wednesday's Pro Chat, featuring Justin Stanford, of 4DiCapital, and Roy Mathieu Borole, co-founder of Dream Mobile. To reserve a free ticket click here.
One initiative already planning for November's Global Entrepreneurship Week is the StartupBus, which will make its first trip to Africa, beginning in Zimbabwe, with African countries represented on board including Cameroon, Nigeria, Kenya and South Africa.
Following on from StartupBus USA, StartupBus Europe and StartupBus South America, StartupBus Africa aims to extend the brand with networking and workshops on the continent to get a grasp of the African market.
Jobstanzania told HumanIPO this week it is planning to launch an SMS alerts system to increase its mobile reach.
Ally Msangi, who founded the Tanzanian jobs platform in 2009, said there has been more than 1,000 downloads of their Android app, but are currently looking for investment in order to continue operations.
In Egypt, Flat6Labs have launched a re-designed accelerator programme aimed at tech startups.
The programme will facilitate up to ten startups per five month cycle and applications are currently open for the next accelerator, beginning in October.
See the full Q&A with Moataz Soliman, co-founder of Instabug – one of the 36 startups already launched by Flat6Labs.
There are exciting developments at Cape Town's Bandwidth Barn with the Western Cape Department of Economic Development and Tourism investigating sites for a facility in one of the city's townships.
The project, which will be operated jointly by the Western Cape Government, the Cape IT Initiative and the City of Cape Town, will also see the establishment of an ICT incubator in George.
Elsewhere in Cape Town, student-focused mobile payment app Yappo is on the hunt for second round investment.
Another South African mobile payments app, SnapScan, is almost to ready to begin its national rollout with test sites planned for Cape Town and Johannesburg.