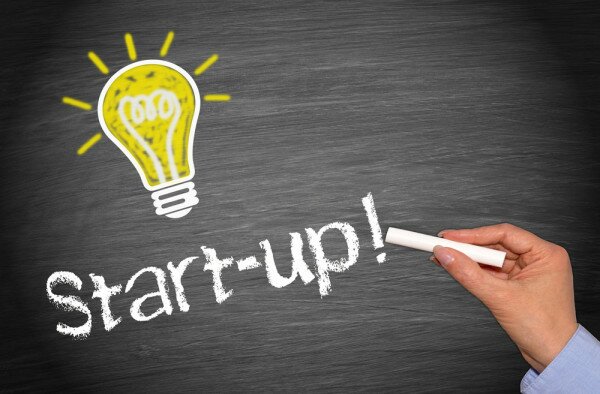 Along with events from around the continent, Egyptian startups dominated HumanIPO headlines this week, offering products from photograph verification to online fitness platforms.
Telecosys has developed a software-based data integrity and consistency system allowing telecom companies to operate efficiently and prevent revenue leakage.
"Telecom operators normally operate using multiple IT/network platforms that determine which services each customer should have, how and when they have access to it, and how they will be charged for it. If any data Integrity problems occur between those platforms there will be a possibility of revenue leakage or bad customer experience," co-founder Shady Hatem told HumanIPO.
Mapture has launched a photo and video verification mobile app in Egypt aimed at preventing the proliferation of misinformation and falsified images, while also directing the focus of online content back to the content itself as opposed to the individual posting it.
The app tags the location of photos and videos taken through the app from the phone's GPS, making the time and location of the content unalterable and verifying its source and authenticity. The information is watermarked on the content, so viewers are assured of the veracity of the photo or video.
LocName is set to launch a web and mobile service intended to remove the need for physical addresses and long directions by marking locations with unique usernames.
It allows users to register their address permanently under a short abbreviation – such as their name – and receive a personal LocName URL which can be provided to anyone searching for a specific user's location.
Also in Egypt, Tamreeni provides an online fitness platform and community, allowing those who do not have the time or money for gym memberships to stay fit.
"The platform will provide simple workout challenges and allow people to take part in the challenges and share their accomplishments with other members of the community," Tamreeni co-founder Yossra Shabana told HumanIPO.
Outside of Egypt, NewGenAngels, a members-only investment club, is to launch in three weeks time, focusing on providing funding and skills to African startups.
The club is the brainchild of founder and chief risk officer Sean Obedih, who also runs Europe-based, African-run firm The Founders Hive.
Team "Pulse", developers of a mobile micro-polling platform, won the GovHackSA event, which took place in Cape Town last weekend.
HumanIPO reported the event was a collaboration between Google, 22seven, Silicon Cape and the World Design Capital, in a bid to encourage developers to come up with solutions to increase efficiency and improve sustainability in government operations.
Startup networking community Startup Grind will hosting its first event in Johannesburg, South Africa next month, following launches in Cape Town and Nairobi, Kenya.
Nairobi held its first Startup Grind event in April, where Ben Lyon, founder and director of Kopo Kopo, was in attendance, while the event series was also launched in Cape Town last year.
South African digital publishing startup Snapplify has been named a finalist at the BookExpo Startup Challenge in New York, competing against 17 others as the only African entry.
Judges will select six startups to appear live on-stage at the Startup Challenge event on Thursday, where prize winners and potential investment candidates will be decided upon, with the winner receiving US$10,000.
Nigerian startup accelerator programme Wennovation Hub is very selective, accepting less than five per cent of the ideas presented to it, according to co-founder and executive partner Michael Oluwagbemi.
Oluwagbemi told HumanIPO the programme did not tolerate "hobbyists", which he said the hub called "Wannapreneurs".
"We're market focused, hence we only accept less than five per cent of ideas that come our way. This makes us as selective as Harvard University. Developers that just want to connect, have fun, hack or change the world with no business model will find our programme very unfriendly," he said.
Lagos-based co-working space CapitalSquare has announced its second Demo Day would be held on Tuesday, June 3.
CapitalSquare opened in Lagos in October last year, and held its first Demo Day in March.
It said the second free event will bring together three creators to talk about their craft and showcase their creations.
Seedstars Lagos is to take place next week in partnership with the Co-Creation Hub, offering Nigerian startups less than two years old and with less than US$500,000 the chance to compete at the global competition.
The event takes place next Friday, June 6, with the winning startup to compete at the global finals in Geneva, Switzerland, which feature startups from other parts of the world.
PIVOT East has picked 25 East African startups as finalists for this year's edition of the mobile startups event, offering them the chance to pitch to investors at the main conference in June.
HumanIPO reported in February applications opened for fourth annual PIVOT East event, with 50 semi-finalists revealed at the start of May, whereafter the selection of finalists by a panel of venture capital firms and angel investors began.
PIVOT East finalist Beyonic has developed a cloud-based platform allowing businesses to make, track and manage payments to mobile money accounts across numerous providers.
The company was originally founded as Airtime-Online, an electronic voucher management platform focusing on major re-sellers of electronic airtime in Uganda, but in 2006 reincorporated as Beyonic and in 2012 began focusing on mobile money payments, resulting in the launch its Funds-to-Phones platform.
"Funds-­to-­Phones is a cloud service that aggregates mobile payment networks and helps companies manage bulk payments to mobile," Beyonic chief operating officer (COO) Dan Kleinbaum told HumanIPO.
Orange has launched a small and medium enterprises (SME) incubator lab in Niger, encouraging new businesses focusing on ICT, renewable energy and the environment.
Orange said the incubator, named CIPMEN, will support startup businesses from inception until they "turn enough profit to fend for themselves in the long term", saying there are currently no real systems in place in Niger to support launching businesses.
Image courtesy of Shutterstock