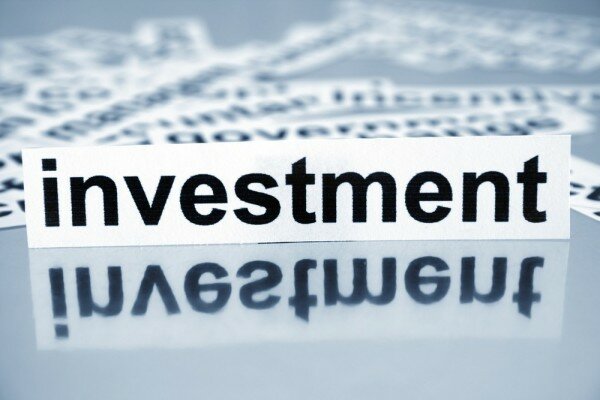 Western Cape minister of finance, economic development and tourism Alan Winde told HumanIPO in September he was looking at a continental rollout for Cape Town's Bandwidth Barn and was looking at partnerships.
If Minister Winde wants true insight into the incubator and accelerator ecosystem in Africa, he would do well to read HumanIPO, whose reporters have been up and down the continent visiting hubs, meeting the people that run them and talking to startups.
Below is a brief but by no means conclusive look at some of the incubators and accelerators we have come across in 2013.
Venture Capital 4 Africa (VC4Africa) ran its September Cohort, telling HumanIPO the 10 startups were now ready for investment.
Cape Town-based Knife Capital is the latest entrant into the South African accelerator space and has revealed the details behind its Grindstone programme.
Keet van Zyl, director of Knife Capital, said: "We are looking for businesses that are already doing things differently, we're looking for disruptive innovators, we're looking for the entrepreneurial spirit – this is the DNA of businesses we usually invest in."
In Johannesburg, Seed Engine ran two accelerator programmes in 2013 and told HumanIPO it had opened applications for a third this year.
Chief executive officer (CEO) Marc Elias said Seed Engine is looking for "early stage tech entrepreneurs who have extraordinary ideas with international appeal and who are ready for a life-changing journey".
The world's biggest accelerator, the Founder's Institute, also confirmed it was expanding its presence on the continent to Nairobi.
HumanIPO reported in August the four month long programme had launched in Johannesburg, but now the accelerator is targeting the Kenyan capital.
88mph meanwhile opened applications for its second Cape Town accelerator programme with the added incentive of some being put forward for possible inclusion in the SABC's Rise Mzansi show, while four startups graduated out of its second startup programme in Nairobi. A Nigerian launch is coming.
In Windhoek, Namibia, meanwhile, there were exciting developments at the Namibia Business Innovation Centre (NBIC), where a new campus is allowing the co-working and incubation centre to grow, with a bigger focus on tech startups.
Speaking to HumanIPO, Bernice Karuhumba, manager of entrepreneurship and incubation at the NBIC, said: "In two to three years time I want to have enough incubation space for more than 15 startups, especially those with a technology focus, at a time.
"Those companies that are in should be tech based, but one or two also who are able to offer services to the incubatees, such an financial management."
In Egypt, Flat6Labs launched a re-designed accelerator programme aimed at tech startups.
The programme will facilitate up to ten startups per five month cycle and applications are currently open for the next accelerator, beginning in October.
IBM is backing Nigeria to lead Africa's innovation after announcing it will open two software incubation centres in Lagos and Calabar.
Virginia Ginny Rometty, president and chief executive officer (CEO) of IBM, was speaking while visiting Omobola Johnson, Nigeria's communication technology minister, and described the West African country as the company's "hub for Africa".
Nigeria's Co-Creation Hub (CcHUB) recently celebrated its second anniversary, featuring several of the startups it has supported since its launch in 2011.
Further light was shed on the plans at Zimbabwe's first tech hub, Hypercube, in Harare, after Irene Chikumbo, community manager, and Taps Murove, operations manager,discussed their objectives with HumanIPO.
The team said they are basing the hub on community, co-learning, co-working and co-innovation.
"We believe these four areas are all crucial parts of a functioning technology ecosystem," Murove said.
"It also speaks to the energy with which we intend [to] go about building the tech ecosystem in Zimbabwe, and it's our hope that the community will similarly be energised."
In Kenya, the Nailab is already well established in promoting the tech scene and software development in Nairobi and this week, Josephine Mwangi, the hub's public relations and marketing manager, discussed the reasoning behind running its first hackathon outside the capital.
Rwanda's kLab is also looking to expand its reach, with Claude Migisha, general manager of the Kigali-based tech hub, telling HumanIPO the joint project with the Rwanda Development Board is seeking new partners across the country.
One of Migisha's future plans is to link kLab to other university-based communities or hubs, which will be dubbed the kLab Campus Program.
"The plan is to have similar communities in universities so that we establish a link between those who finish [their studies] and are already in the market who are facing challenges and realities, with those who are still in universities," said Migisha.
In Madagascar the HARIASA National Technology Innovation Contest was launched by the Habaka Madagascar Innovation Hub.
The hub, which was founded in 2011, is hoping the series of events over the next six months will exploit research and innovation to enable the successful incubation of scalable startups.
Andriankoto Ratozamanana, co-founder and CEO at Habaka, said: "Madagascar has not a standard of innovation or startup yet.
"Habaka as a hub is among the organisations that are working to reach that goal. On a daily basis, we are trying to set up an innovation and startups ecosystem within the country."
Woelab is an innovations hub based in Togo, and Koffi Dodji Honou, executive manager, told HumanIPO Togo needs more innovation opportunities. He said this is more urgent than the need for funding.
"Woelab brought a new solution. We are known worldwide because of the imagination and creation from us. For them it is amazing to see we can create stuff," said Honou.
"Bringing it to the youth or elders, we encourage them to give access to the youth and to follow our example to make companies and to replicate… this kind of space in order to give people the opportunity to work together and create."
Work began on the much-delayed Icon Building for the Botswana Innovation Hub (BIH), which also launched its First Step Venture Centre incubator and accelerator programme focusing on technical innovations in Gaborone.
Tshepo Tsheko, programme manager at BIH, told HumanIPO the hub was ready to begin its attention more towards the ICT talent in the country and they were producing something different to the traditional accelerator model.
The University of Free State (UFS), South Africa, meanwhile, has taken the next step in launching its own startup accelerator by opening a co-working space.
Senegalese accelerator CTIC Dakar told HumanIPO it had secured US$150,000 in investments this year for its tech startups.
Yann Le Beux, catalyst at CTIC Dakar, said the programme had so far incubated 16 companies which are still in business and 30 startups, with average revenue growth of its companies standing at 85 per cent in 2012, up from 33 per cent in 2011.
"We are glad to have reached an interesting level of national and international recognition in only two years," Le Beux said. "CTIC is now involved in all major discussions at the top level in Senegal regarding ICT and entrepreneurship, which helps us lobby for our entrepreneurs."
Meanwhile, the University of Nairobi's Centre of Computing for Development Lab (C4DLab) is making significant progress as an incubator for tech startups inspired and developed by students. Dr Tonny Omwansa told HumanIPO: "We thought we need to strengthen the training program by giving students entrepreneurial skills and creating for them an environment to develop ideas that can translate into business.
Ugandan tech hub Hive Colab, in Kampala, is aiming to reduce youth unemployment which currently stands at 82 per cent nationally. The hub was founded in 2010 and Barbara Birungi, its director, told HumanIPO their goal can be achieved by building companies bases on "quality technology solutions".
Jumanne Mtambalike, community and trainee manager at Tanzania's BUNI Hub, meanwhile believes there is not enough support and trust from key stakeholders within the country's economy. Mtambalike said: "The government, financial sectors, private companies, educational sectors and the community itself should be ready to embrace first the culture of entrepreneurship and supporting locally based products."
The view from Al Banda, community manager at Cameroonian incubation hub ActivSpaces, was more sceptical however, pointing to corruption and nepotism as tough challenges facing startups. The hub is a co-working space, business accelerator and tech incubator in Beau, capital of the southwest region of the country.