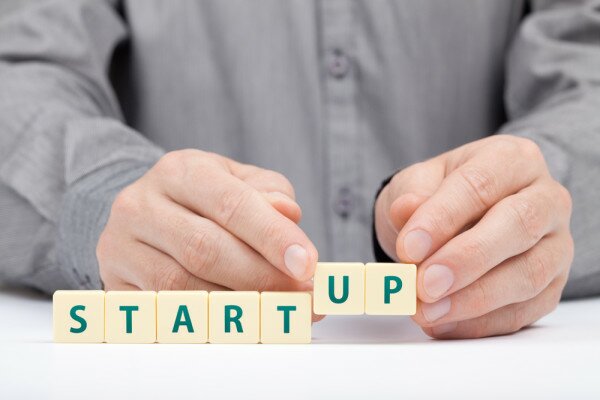 From online learning platforms to youth empowerment schemes, this week African startups have tackled challenges inherent to African education and unemployment, hoping to secure the continent's economic future.
Mobile laboratory inventors Kusile Labs & Technology said good technology and science education is the key to achieving food security, poverty alleviation, and community development in rural areas of South Africa.
"Rural development is dependent on education. The current trends in education suggest that rural South Africa is 50 years behind its urban zones. If science and technology is not introduced in rural schools to be on par with urban schools, the likelihood of life in rural communities improving is farfetched," Nkosi Maseko, director of Kusile Labs & Technology, told HumanIPO.
South African startup LIMU allows parents to access their children's marks on the go, allowing them to keep track of their children's performance.
The platform also allows students and teachers to share worksheets, assignments, announcements and grades online.
Learning platform Sterio.me is targeting launches in Nigeria, Tanzania and Lesotho this year, despite experiencing setbacks in getting the project off the ground in Zimbabwe.
The startup – which engages young, rural African learners through a simple, teacher-generated, pre-recorded and free phone-call to reinforce learning outside the classroom – was founded on the StartupBus Africa trip.
"Sterio.me is expecting to launch both in Tanzania and Lesotho soon, seeing the significant local support," the company said in a statement, adding it has secured advisors in both countries.
The creator of the Nigerian AfroTalez mobile app has said she hopes the stories told on the app will impart morals and lessons to children.
Speaking to HumanIPO, Elizabeth Kperrun, who also writes and narrates the stories on the app, said she grew up hearing folk stories from her nanny.
Kenyan business incubator m:lab has won a grant for its contribution in creating jobs within underserved sectors, a move that will provide capital to Kenya's startup culture.
m:lab received the grant from the Rockefeller Foundation and the Tony Elumelu Foundation's Africa Impact Economy Innovations Fund (IEIF), along with six other organisations across the continent.
Microsoft has announced the appointment of four youth members to its 4Afrika initiative's Advisory Council, in a bid to ensure the vast youth demographic and the difficulties facing this group across the continent are properly represented.
HumanIPO reported in October on the formation of the council, which is headed by former Tanzanian president Benjamin Mkapa and will meet twice annually, tasked with guiding strategic investments and ensuring the initiative remains aligned with the continent's development goals.
Entries are now open for the US$75,000 Anzisha Prize, an initiative that aims to empower young entrepreneurs in Africa.
The African Leadership Academy (ALA), in partnership with the MasterCard Foundation, hosts the competition on an annual basis. The initiative "identifies exceptional young entrepreneurs who are blazing a trail of startup success".
The Anzisha prize is open to youth between the ages of 15 and 22 who have successfully started a for-profit venture or social enterprise.
Nairatweets.com, a crowd-sourced social interaction marketing application, is allowing Nigerians with Twitter accounts to earn money from their handles.
Gbenga Jayeoba, head of the brand, told HumanIPO the popularity of Twitter in Nigeria was the inspiration for the launch of the platform.
"Nairatweets was built on the popularity, strength and reach of the Twitter platform for the Nigerian market, reaching over two million people," he said.
Samsung Electronics East Africa in conjunction with Strathmore University's iLab yesterday launched six locally developed apps to run on the Android platform as part of a partnership formed by the two organisations.
Find A Doc, Christian Church App, Michezo, Kitoweo, Kenya Law Reports, Strathmore Business School App and Pharmacy and Poisons Board will be available on the Samsung Appstore in a week's time.
Kenyan healthcare technologies company MicroClinic Technologies has been named one of the top four high-impact small and medium enterprises (SMEs) in Africa at the Sankalp Africa Summit held in Nairobi, Kenya.
Twelve high-impact SMEs were selected from across Africa by Sankalp Forum to be showcased to over 450 investors, donors, and advisors at the inaugural Sankalp Africa
Summit, with four companies chosen for awards by a judging jury of angel and venture capital investors.
Building trust is the major challenge in the online real estate market in Africa, with the industry battling with misrepresentations, according to Kian Moini, co-founder of Rocket Internet-owned online real estate marketplace Lamudi.
Moini told HumanIPO on the sidelines of the ongoing Social Media Week (SMW) Lagos though the challenges in each country vary, building trust was the main issue.
The 10 finalists in Google's Africa Connected competition have been selected, with members of the public now asked to vote for five winners who will be rewarded with US$25,000 each.
The public vote is open as of today and will close on March 7, with the public responsible for deciding which entrants are using the internet and Google tools to the biggest impact on their lives and communities.
HumanIPO reported earlier this month 20 semi finalists had been chosen, with the list dominated by Kenyans and South Africans. A judging panel of Google and external experts then selected the final 10.
African investment management fund Convergence Partners has invested in Cape Town's 4Di Capital alongside Reinet Fund and E. Oppenheimer & Son, doubling 4Di's portfolio.
As part of the deal, 4Di Capital will take over Convergence Partners' current portfolio of technology venture investments in the form of Integrat, Bloodhound Technologies and Skillpod Media.
Nigerian startup Tranzit provides mobile-enabled transportation and delivery services using a user's location, providing an efficient online system for transport logistics in Lagos.
The company provides a platform to hire taxis using its "Get Taxi Now" or "Get Taxi Later" features, car hire facilities and goods delivery services, available on mobile web, BlackBerry and Samsung smartphones.
Nigerian e-commerce site Konga.com has opened its platform to all businesses in the country in a bid to fuel e-commerce through structured universal particpation, naming its new service Konga Marketplace.
Konga.com had previously allowed select businesses to list their products and services on the so-called Konga Mall as of last year, but today announced the platform will now be made available to all traders in Nigeria.
Nigerian travel booking platform Wakanow.com records around 20,000 users monthly, according to c-founder Ralph Tamuno, though he said it took developers a long time to make the site available for public use.
Tamuno told the Innovators Travel Bloggers Breakfast at the ongoing Social Media Week (SMW) Lagos the platform is focused on building tourism across Africa by promoting easy access to neighbouring countries such as Ghana and Cameroon.
Cape Town-based e-commerce startup CableKiosk has announced it can now accept Bitcoin as a method payment, which the company believes will further improve its customer service.
CableKiosk was one of the startups accepted onto 88mph's Cape Town accelerator programme last year, and in May reported average sale order growth of around 80 per cent.
The company said the incorporation of Bitcoin as a payment method was part of its philosophy of "progressive thinking married with a dynamic offering".
Image courtesy of Shuttershock