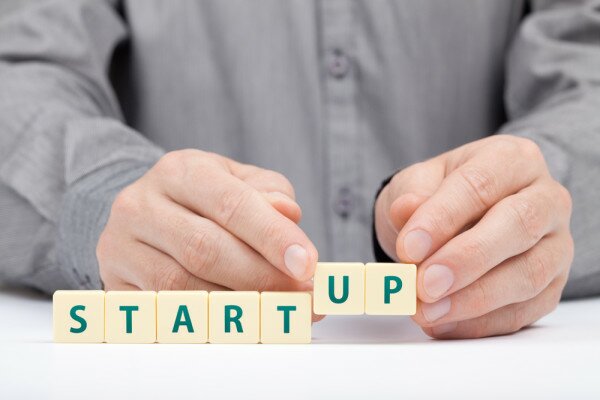 This week, numerous startups from around the continent were awarded for their innovative offerings at events from Madagascar to Zimbabwe to South Africa, and new startups entered the market hoping to make life easier for Africans.
Three Cape Town startups earned funding worth more than ZAR1 million (US$96,000) at the Sparkup! pitching event.
Digital network 8Bit, real estate platform Ekaya and online store builder Shopstar walked away with investment totalling almost US$100,000.
Tech entertainment startup K'Tamba Toys was the winner of the first Startup Weekend Zimbabwe, walking away with US$78,000 worth of prizes including accounting services from Ernst & Young, iPods, domain hosting and mentorship from Hypercube.
After 48 ideas were pitched, 11 were chosen to work in teams over the weekend, before the winning three were picked by judges Kumbirayi Katsande (managing director of Nestle Zimbabwe), Divine Ndhlukula (chief executive officer (CEO) of Securico) and Michele Scanlon (CEO of Umax).
In Madagascar, I-Charge emerged the winner of the StartUp Cup competition held last weekend for its solar-powered multiple phone battery charging solution, winning cash, free incubation and the chance to represent the country at the global event.
Egyptian startup accelerator programme Flat6Labs held its Demo Day event in Cairo on Tuesday, with 10 startups pitching for follow-on funding.
The Flat6Labs accelerator was started in 2011 by Sawari Ventures in conjunction with the American University in Cairo and has already launched 36 startups in six accelerators prior to this one, which began four months ago.
The 10 startups – Codly, Ennota.com, Farminal, Khobz, LocName, Mapture, Reform Studio, Sunergy, Tamreeni and Telecosys – pitched to potential investors and the greater business community.
OSIWA and CTIC Dakar have partnered to host the Open Societic accelerator programme, based in Senegal and open to applicants from all West African nations, which looks to assist startups in developing governance solutions.
Applications for the programme closed at the end of last week, with winning startups to be chosen early next month and receiving coaching until January 2015, when a Demo Day will take place.
According to Nigerian tech innovation expert Tomi Davies, the chance of a startup surviving quadruples when it operates from a co-working space.
Speaking at the 2014 EduNet conference at Obafemi Awolowo University in Ile Ife, Davies, who sits on the boards of organisations including Sproxil Nigeria, Strika Entertainment, Slimtrader and MBO Capital, said the increasing number of co-working spaces in Nigeria means an increase in the chances of survival of startups.
The EduNet 2014 conference kicked off on Tuesday under the theme of fostering technology entrepreneurship in Nigerian universities.
Startup failure is over-glorified, and entrepreneurs need to up their commitment to achieve success, according to Nathan Jeffery, founder of software development company MyEcommerce.
Speaking at the sixth annual Net Prophet conference, Jeffery said failure is only positive in terms of a subsequent success.
Europe-based, African-run firm The Founders Hive is expanding its operations in Africa, bringing advisory services to startups as the company moves towards profitability by the end of the year.
The Founders Hive was founded in 2012, and aims to provide "wingman" services to small businesses in various stages of the business cycle. It has also run the #MVPDemoDay and #ViableTechDemo events in London (UK), Birmingham (UK) and Budapest, and is looking to expand its services into Africa.
Kenyan mobile health management system startup ZiDi is seeking to tackle the issue of maternal and child healthcare by facilitating the diagnosis and treatment of common diseases.
ZiDi, which the Kenya ICT Authority named this year's Innovation Award Winner in the healthcare delivery sector, provides access to real-time data to improve health planning decisions.
Developed by MicroClinic Technologies with technical support from Microsoft under the 4Afrika initiative, the application is being trialled in six health centres and public dispensaries in Kiambu and Kisumu counties.
Online hotel booking service Jovago has expanded its operations to Zanzibar, Djibouti and Malawi, continuing its rapid African expansion since launching last year.
The company has already launched operations in Kenya, Senegal and South Sudan this year alone, with Nigeria managing director Marek Zmyslowski telling HumanIPO customer support was the reason for this quick growth.
According to Zmyslowski, Nigerians remain reluctant to fully embrace booking services online, even though Sub-Saharan Africa is the fastest growing market in hospitality in the world and the Nigerian hospitality sector is the fastest growing in the region.
South African taxi hailing service Zapacab is set to close if no buyer can be found for the startup.
One of the startups that took part in88mph's first Cape Town accelerator programme, Zapacab launched last year into a busy market that also includes the likes of Snappcab and global taxi appUber, andlaunched native apps as recently as February.
Budding entrepreneurs should spend less time planning and get products to market as soon as possible, according to Aaron Marshall, founder of Over.
HumanIPO reported last week Cape Town-based mobile app Over, which allows users to insert text and illustrations into photographs and has been downloaded more than 8 million times worldwide to date, was named the winner of the U-Start Global Pitch Competition, held in Milan, Italy.
According to the founder of StreetCar, selecting of a business model is the single most important aspect in achieving success when launching a startup,.
StreetCar is a car-sharing startup originally launched in the United Kingdom in 2004, allowing members to rent a car from docking stations around the city on an hourly or daily rate by reserving and paying online, and using a near field communication (NFC) card to open and lock the cars.
Ugandan startup Moquestions is building an online depository for exam papers, allowing students to access questions from learning institutions across the world via a subscription model.
The startup is compiling question papers from as many learning institutions as possible to offer students an online institutional question bank, and plans to monetise by charging for access and offering advertising to companies who wish to reach out to students.
OffersAfrica.com is working to give traditional brick and mortar businesses online visibility by helping customers identify verified businesses for a variety of products and services, giving businesses a platform to advertise and directing customers to the best deals.
KejaHunt is using geo-location technology and social media intergration to ease the process of finding a house or a roommate, reporting 120 success stories since it launched at the end of February.
Kenyan startup Sendy has launched to provide a platform for on-demand deliveries, connecting customers with reliable couriers who have been reviewed by other users.
Allowing customers to contract a reliable rider and pay via mobile money or Visa, Sendy seeks to overcome the lack of trust between customers and couriers and gains revenues through a 15 per cent fee on each transaction.
A wearable technology company based in Nairobi, Kenya has developed the Smart Jacket fitted with bright lights controlled wirelessly from a motorcycle's indication system, assisting motorcyclists in allowing them to indicate in which direction they are going.
CladLight is looking to increase motorcyclists' visibility in a bid to reduce the number of road accidents involving motorcycles.
Apps that are not entertainment-related are expected to record slow growth in Nigeria, according to Emeka Onyenwe, co-founder of award winning healthcare app Find-A-Med.
HumanIPO reported last week Find-A-Med – which makes healthcare facilities across Nigeria accessible and searchable from mobile phones – emerged the winner of the mobile app competition at the Mobile West Africa 2014 event in Lagos.
Image courtesy of Shutterstock