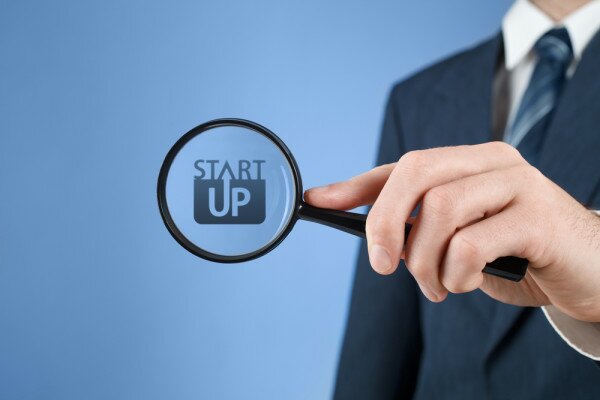 The rise of the smartphone has led to an app race around the world, with the past week in startups testament to this as a range of apps were launched focusing on everything from education to social taxi hailing.
Rwandan startup Jifunza is set to launch a game-based language teaching app which relies on crowd-sourced content to promote the learning of African languages.
The mobile app – named Menya – provides templates enabling users to create game-like lessons for learning African languages and dialects, which then become searchable for other users of the database.
Kenyan relationship-based transport app Maramoja Transport is seeking to connect customers with safe, reliable transport services through mobile, broadening the Uber-style model to other forms of transport.
Though functioning in the same way as market leaders Uber and EasyTaxi, the Maramoja app also offers access to forms of transport other than cars – motorcycle taxis, 4x4s and luxury vehicles, for example – while allowing users to find a reliable driver based on personal preferences and social media connections.
Also in East Africa, Kenya's Somo, which seeks to assist Catholic faithfuls by providing daily readings via mobile technology, is looking to extend its services to Rwanda, which records 50 per cent of its population as Catholic.
The startup sends daily bible readings via SMS to paying subscribers. "Somo" means "bible study session" in Swahili.
Co-founder George Mwangi told HumanIPO Catholic readings provided via the app are the same as those delivered on a daily basis across the world, making it a scalable concept.
A Ugandan startup has launched Zapmedic, an online medical appointment scheduling service that bids to ease the process of finding a doctor in a country with a low doctor to patient ratio.
HumanIPO reported last week Zapmedic, which is the flagship product of Ugandan firm Bitways Limited, had been chosen as a finalist for the fourth edition of the PIVOT East mobile startups event to be held in Nairobi on June 24 and 25.
Zapmedic consists of a mobile and web app for both doctors and patients, with patients able to request an appointment and check in online, while doctors receive and manage their appointments, and are able to specify the number of patients they can take for a given time period.
Kenyan startup Sapama is providing individuals and estate agents with a platform for listing properties for sale or rent, with agent property management services in the pipeline.
The platform, started by computer science graduate Edwin Mugendi, went live in November last year and hopes to be the most vibrant and valuable marketplace in the real estate industry.
Sapama allows estate agents to create a personal website within the platform and was started to bridge the communication gap between agents, tenants and landlords.
Seed capital firm Savannah Fund has completed its first investment in two South African startups from Cape Town, marking an outward expansion from East and Western Africa.
"For us, its a big step into realising our vision to build a truly pan-African venture fund and positioning ourselves to assist and connect startups across the continent," the company said.
The two initial South African investments are in BabyGroup and Wyzetalk.
Also in Cape Town, Weaverlution is set to launch an online marketplace allowing those setting up community projects to source and market their needs, and plans to gain revenue by charging corporates subscription fees.
The platform, which is targeting going live in October, allows people and organisations to share community projects, engage and collaborate, and track activity to assess impact.
In West Africa, mobile social marketplace MoboFree has announced a strategic content partnership deal with Nigerian job search community Ngcareers, looking to bring the social network and classifieds boards onto one platform.
HumanIPO reported earlier this year MoboFree had obtained funding from Netherlands-based eVentures Africa (eVA) Fund in order to expand its presence in Nigeria and Ghana, start new offices in East Africa and invest in marketing.
MoboFree chief executive officer (CEO) Neringa Kudarauskiene said the jobs classifieds category is one of the most popular on the site.
Nigerian online grocery delivery service Supermart.ng has announced the expansion of its services to a number of new towns and areas, as well as the addition of new shops to its offering only two months after the startup launched.
HumanIPO reported in April two former directors of Jumia Nigeria had launched Supermart.ng in a bid to bring convenience to the grocery shopping experience.
Supermart.ng announced the company is ready to expand, and will now service customers living in Ikeja, Maryland, Ilupeju, Ogba, Yaba, Surulere and the surrounding areas.
Online hotel booking platform Jovago.com has announced a partnership with the Nigerian Tourism Development Corporation (NTDC) to boost Nigeria's tourism industry.
Jovago said the partnership makes it the official hotel partner for the corporation and will ensure visitors to the NTDC's website can find and book over 4,000 hotels across Nigeria already listed on Jovago, helping the NTDC promote Nigeria more effectively and also provide valuable content for the official Nigerian tourism website.
United States (US)-based MojoCreatives has launched a film streaming platform for African and Latin American content, WuraTV, aimed at making "content of culture" accessible to all without the high fees and administrative burden of pay-TV stations.
WuraTV makes homegrown African and Latin American film and television content available to stream online or via mobile devices, includes a playback service and excludes all advertisements, at a cost of US$4 per month for unlimited usage.
Esoko Networks Limited, a technology platform that allows farmers in Africa to carry out transactions, has secured a total of US$1.5 million from Acumen and the Lundin Foundation as aggregate equity and debt investment.
The Ghana-built platform brings together stakeholders in agribusiness, non-profits, development finance institutions, governments and mobile network operators, allowing them to profile and provide specific content as well as survey farmers to better understand their needs.
According to Sylvia Brune, co-founder of Nigerian startup accelerator 440, later stage startups can benefit from accelerator programmes in a number of ways.
African countries arenot meeting the requirements for female entrepreneurs to prosper, according to a study, with all African countries surveyed scoring below 50 per cent.
The second annual Gender-Global Entrepreneurship and Development Index (GEDI), commissioned by tech giant Dell, shows the highest scoring African country on the continent is South Africa, ranked 11th out of the 30 countries surveyed.
African seed investment fund 88mph is rebranding its Nairobi and Cape Town co-working spaces, and announced it will take a break from investing in kenyan startups this year.
88mph launched in Kenya in 2012 and has since invested in two rounds of Kenyan startups, while it has also run two accelerator programmes in South Africa, with total investments amounting to more than US$2 million.
Nairobi-based startup incubator Nailab has unveiled its fourth cohort since inception in 2010 and the second under a partnership with the Kenya ICT Authority, from which it expects to have incubated 30 startups by 2016.
Stock market simulation game Jam Town Avenue, educational mobile app UBAO, online investment agency Link Us and e-commerce fashion portal Nuportons are the four startups chosen in the cohort.
Silicon Cape and the Faculty of Economic Sciences and Information Technology at North-West University (NWU) are bringing the Get in the Ring (GITR) startup event to South Africa for the first time.
The event will be held at the bhive Enterprise Development Center at NWU's Vaal Triangle campus on July 22.
GITR is geared towards startups and gives entrepreneurs an opportunity to raise investment capital.
In the world of South African startups, fear of failure is preventing local entrepreneurs from pushing the boundaries as their Silicon Valley counterparts have done. HumanIPO managing editor Tom Jackson investigates.
Image courtesy of Shutterstock