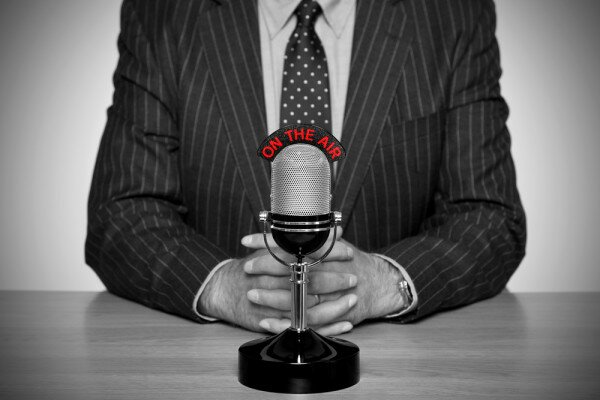 Technology is increasingly touching people's lives and the workplace in different ways, meaning even the most subtle changes or developments can have big impacts on millions of people. The HumanIPO team picks out its stand-out stories of 2013.
Nanine Steenkamp: Togolese W. Afate's creation of the world's first 3D printer from e-waste has received marginal media attention in comparison to its immense potential for Africans. Fading are the days where Africans wait for overseas 'market giants' to develop or drop technologies to solve local needs on their own continent.
This invention is one of the examples which young Africans can live up to in using what they have around them to create something most could not generally afford.
The Fab Lab where Afate and his comrades roam is open to assisting the public in building their own printer as modeled on the original. The Togolese group is also passionate about inspiring youth to make their ideas reality and have plans to involve schools for the promotion of a tech culture in the local society.
Richard Cutcher: Bitcoin has ended 2013 the way it began, at the top of the world's tech headlines. Both mainstream and niche tech journalists can't get enough of the digital currency, but the majority of African news sites have overlooked what is happening with Bitcoin here on the continent. HumanIPO began searching for Africa-relevant Bitcoin stories around April and found a handful of merchants taking Bitcoin payments, the first rand-to-Bitcoin exchange site and strong interest from five African countries in integrating a Bitcoin ATM. Bitcoin does have the power to disrupt payments in Africa, especially if banks, operators or startups find a way to link to mobile money, as BitPesa and Kipochi are already working on in Kenya.
Tom Jackson: With regret, e-tolling. The South African National Roads Agency Limited (SANRAL) and the government are squaring off against a mass of opponents which includes the likes of the Democratic Alliance (DA), the Congress of South African Trade Unions (COSATU), the Freedom Front Plus (FFP), the Opposition to Urban Tolling Alliance (OUTA), the QuadPara Association of South Africa (QASA) and civil rights organisation AfriForum. E-tolling may have gone live, but this one looks set to run and run.
Nick Sato: The tech scene was awash with huge stories in 2013 but if I was to pick one it would be the decision by the Chinese Embassy in Nairobi to send warnings over engaging in poaching via SMS to Chinese nationals visiting Kenya as it looks to improve its image following accusations of Chinese elephant and rhino poaching.
The story has received 1,400 "likes" on our page and over 100 Tweets.
Gabriella Mulligan: Uhuru Kenyatta was elected Kenyan president this year, and announced his "one laptop per child" target in his inauguration speech. Initial surprise at the idea to supply 1.3 million laptops to local schools with a government budget of US$622 million for the programme has subsided into a myriad of complications and delays as the much heralded plan is put into practice. The announcement has now been followed by the realisation that in order to implement such a policy in primary schools, school teachers will need to be trained in ICT use and laptops will need to be procured, with a healthy dose of realists piping up to point out the lack of even more basic facilities and materials at schools which arguably should be prioritised over costly high-tech learning solutions. Nonetheless, the laptop programme is progressing, with over 150,000 teachers receiving training in e-learning, a tender for supply of the laptops cancelled following "astronomical" quotes, and Kenyatta announcing the second batch of laptops will be manufactured locally. While the programme was intended to launch at the start of Q1 2014, the government has conceded it will be later in the year.
Selipha Kihagi: Kenyan microfinance firm Juhudi Kilimo being named among the top 100 global IT firms of 2013 due to its remote credit assessment service.
Juhudi offers financing to specific agricultural assets that offer immediate and sustainable income for farmers as opposed to the norm, where microfinance firms primarily provide loans for working capital to informal businesses.
The firm was the only African enterprise featured on the CIO 100 Global winners list alongside companies such as IBM, Boeing Corporation, Intel Corp and Verizon Wireless.
Image courtesy of Shutterstock.