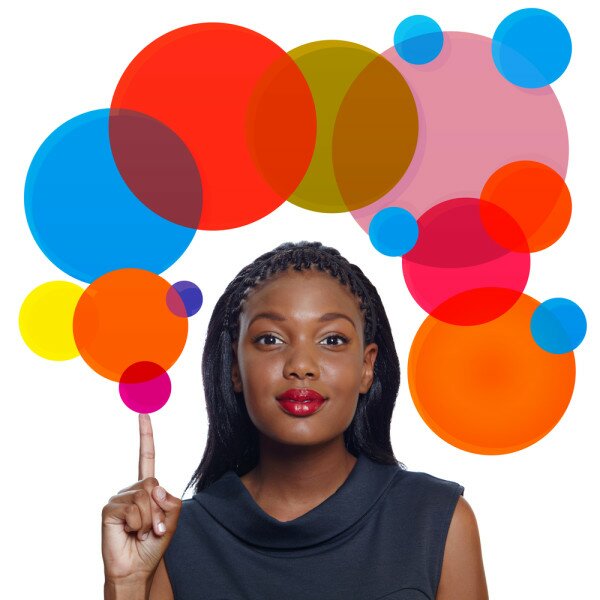 Every week HumanIPO touches base with Africa's tech hubs – from Cape Town to Cairo, Nairobi to Lagos. This week's whistle-stop roundup features startup and incubator news from, among other places, Tanzania, Cameroon and Rwanda.
East Africa
M-Farm, which already aids 8,000 Kenyan farmers by providing them with vital market and crop information through mobile devices, secured a KSh20 million (US$235,000) cash injection from the Safaricom Foundation this week. The money will be used to roll out pilots of its latest features – Farm Agent and Quality Control Model – in a bid to provide more accurate price information, enabling smallholder farmers to compete more effectively in the market.
Africa's first mobile taxi hailing service has begun its beta phase in Nairobi, following launches in Cape Town and Johannesburg earlier this year. South African Zapacab has a fleet of 30 cars serving the Kenyan capital and Duncan Muchangi, the startups country manager for Kenya, said: "With increasing competition in the taxi business, companies and drivers are eager to get a competitive edge and increase their client base. Customers, on the other hand, love the convenience of ordering a taxi from their mobile phone that Zapacab provides."
There is growing competition on the continent between mobile taxi hailing services, with United States-based global leader Uber telling HumanIPO they are prepared to develop a mobile money payment functionality after it launches in a number of African countries. Cape Town and Johannesburg are Uber's only African cities to date, but Lagos and Nairobi are expected to follow as it continues its aggressive global expansion strategy.
Meanwhile, the University of Nairobi's Centre of Computing for Development Lab (C4DLab) is making significant progress as an incubator for tech startups inspired and developed by students. Dr Tonny Omwansa told HumanIPO: "We thought we need to strengthen the training program by giving students entrepreneurial skills and creating for them an environment to develop ideas that can translate into business.
"Those who are passionate about business use the lab as a platform where they get practical skills, we mentor them and we link them to industry partners who can mentor them or develop projects jointly with them."
HumanIPO also spoke to Kevin Mukhwana, co-founder of the MyTichaa Android app that teaches young children Swahili through picture puzzles. In an extensive Q&A, Mukhwana said: "Teaching kids through smartphone and tablet apps is much easier as it is more engaging and entertaining at the same time."
Rwandan startup TorQue builds and sells software to small and medium-sized enterprises (SMEs) and, having been incubated in the Kigali kLab programme, is now looking to expand outside of the East African country with its flagship product TorQue Workspace – a cloud-based inventory system used by wholesale distributors.
Uganda's tech hub, Hive Colab in Kampala, is aiming to reduce youth unemployment which currently stands at 82 per cent nationally. The hub was founded in 2010 and Barbara Birungi, its director, told HumanIPO their goal can be achieved by building companies bases on "quality technology solutions".
Jumanne Mtambalike, community and trainee manager at Tanzania's BUNI Hub, meanwhile believes there is not enough support and trust from key stakeholders within the country's economy. Mtambalike said: "The government, financial sectors, private companies, educational sectors and the community itself should be ready to embrace first the culture of entrepreneurship and supporting locally based products."
West Africa
QuickTicket is launching Cameroon's first website allowing travellers to buy bus tickets. Still in beta phase, tickets can be paid for using mobile money, in cash or by credit card. Acha Nelson, the startup's founder and CEO, said his platform was inspired by repeatedly bad experiences with the current service, which lacks information and clarity.
Nelson also shone an optimistic light on the state of the tech startup scene in the West African country, but said a lack of funding remained the key obstacle to tech innovators realising their full potential. Read the full Q&A with Nelson here.
The view from Al Banda, community manager at incubation hub ActivSpaces, was more sceptical however, pointing to corruption and nepotism as tough challenges facing startups. The hub is a co-working space, business accelerator and tech incubator in Beau, capital of the southwest region of the country.
Speaking to HumanIPO, Banda said: "Sometimes all it takes to complete globally are a few brave geniuses. I'd daresay we have some brave geniuses in Cameroon and I know a good number of tech entrepreneurs who are already taking their business global."
In Nigeria, new e-commerce platform Buyology.com.ng was launched this week, taking on the likes of Konga and Jumia which have proved hugely successful operating in West Africa's largest economy.
Michael Ugwu, CEO of three-year-old music streaming startup iROKING, told HumanIPO African users need to be targeted by products that are kept simple by developers. Referencing his own experience with iROKING, he said: "We tried to create a site that was all about music, like a music repository. We probably went a bit far about how detailed we tried to make the site. When it comes to music, they just want to listen by pressing play. And that led to us creating a much simpler website."
Southern Africa
Apps and mobi sites targeting South Africa's daily commuters and tourists continue to prove popular, with multi-transport information portal FindMyWay rolling out in Johannesburg, Pretoria, Durban, East London and Port Elizabeth following a successful year-long beta period in Cape Town. Devin de Vries, co-founder, said: "By making public transport data more accessible, we hope to encourage more people to use public transport as a sustainable daily commuting option."
MySmartFarm has won the South African IBM SmartCamp competition and will now represent Africa in the global round of the competition at the end of the month. The Cape Town-based startup provides hi-tech cloud-based analytics for the agriculture sector. Wolfgang van Loeper, founder of MySmartFarm, said: "Essentially, we have designed a system that collates and collects all the data that a farmer needs and then not only illustrate it appealingly, but also processes it to generate intelligence."
Online tax platform, TaxTim, meanwhile has added more universities and functions to its site and is ready to serve more South African students with web-based tutorials. Marc Sevitz, co-founder and CFO at TaxTim, said students are not taught in traditional education how to manage their own tax affairs and his platform is a way of boosting innovation through empowerment.
North Africa
Hossam Allam, founder of Egyptian investment group Cairo Angels, told HumanIPO this week it was set to launch the Angel Impact Fund (AIF) later this year in a bid to expand its investor network and increase the number deals it completes. The fund has already invested around US$1 million in eight startups since it was founded last year, but the group is now seeking to move faster.
Allam also allayed fears the political turmoil in the country was having a detrimental affect on the country's startup ecosystem. He said: "Much of the tech-oriented entrepreneurship we see is either insulated from the security situation and political or regulatory paralysis, others have innovated around it and some have even built businesses that provide convenience from it."
FekraSquared, an Egyptian startup, will be launching its SolverMine product in December which allows businesses and governments to crowdsource solutions to problems and reward those that provide them. The company was incubated at Cairo's Flat6Labs and co-founder Sabrine Assem explained how the platform worked.
"We expect this platform to host challenges related to persistent issues affecting life such as climate change, diseases and epidemics, poverty, education, and also allow smaller organisations – not only the big multinationals – to have a pool of solvers work on very specific challenges," Assem said.
Pan-Africa
African entrepreneurs dominated two global innovation competitions this week.
Five African startups – from Nigeria (2), Senegal, Kenya and South Africa – are among the 13 finalists of the VentureOut competition which will take place in Moldova on November 1. They will now compete for US$10,000 of seed funding. Read about the African finalists here.
Meanwhile, there were four young Africans – from Egypt, Kenya, Nigeria and Uganda – who have been selected as part of the International Telecommunications Union's (ITU) Young Innovators' Competition. They will now attend ITU Telecom World 2013, in Bangkok, next month. Read more about the African winners here.
To keep up to date with all the tech startup news coming out of Africa, check out HumanIPO's dedicated startup section here.
Image courtesy of Shutterstock.