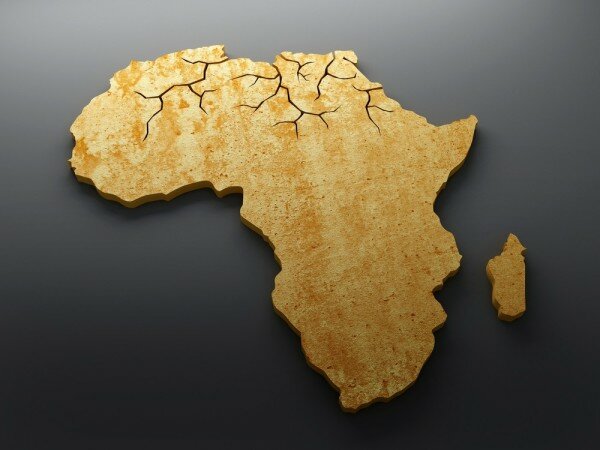 No news organisation in the world covers African tech startups in as much detail, every day, as HumanIPO. Using their contacts across the continent, HumanIPO reporters work hard to ensure even the smallest African business has the opportunity to be profiled on the site and catch the attention of our continental and international investor readership.
In August, for the convenience of readers, HumanIPO began pulling together each week's startup news into one manageable chunk, published on a Sunday. Below is a wrap-up of the best of the best we have covered since then from across the continent, but by no means all of the exciting and innovative companies to have graced HumanIPO in 2013.
Tanzania
Minishop, founded by Eric Mutta, is ready to roll out in Kenya, with Mutta saying it has the potential to become a "global phenomenon".
Social enterprise Ubongo is planning to launch its interactive cartoon Ubongo Kids in the new year, which allows children to participate via SMS on national television.
New York based startup mWater received US$100,000 of funding from the United States Agency for International Development (USAID), allowing it to intensify its operations in Tanzania where its smartphone app is helping Mwanza City Council to test the quality and location of water supply.
Zoop said it is struggling to seal deals with bus companies reluctant to implement its specially designed e-ticketing platform.
Jobstanzania told HumanIPO it was planning to launch an SMS alerts system to increase its mobile reach.
Dealzipo.com launched, supporting local merchants and providing discounts on consumer experiences while boosting e-commerce in the East African country.
Nigeria
There has been progress for Drinks.ng, which started selling ice online, but moved to dismiss the "huge misconception" that the e-commerce site's success has been solely down to selling high-end alcoholic beverages.
SalvageHub launched a web and mobile platform seeking to reduce food waste for individuals and retailers, targeting a future launch in South Africa also.
Prowork, the team behind a task management app, said they were ready to expand to other markets in Africa.
Save & Buy developed a financial planning system for online shopping. It enables users to save up online for an item they wish to purchase.
Termii Networks has built social-business networking site Termii to allow users to run their social and professional networks from one place.
Elizabeth Idem-Ido, founder of fashion brand Mmabon, told HumanIPO she plans to launch a mobile app soon to improve online shoppers' access to their products.
New e-commerce platform Buyology.com.ng was launched, taking on the likes ofKonga and Jumia which have proved hugely successful operating in West Africa's largest economy.
Michael Ugwu, CEO of three-year-old music streaming startup iROKING, told HumanIPO African users need to be targeted by products that are kept simple by developers. Later in the year, we covered his sacking.
Namibia
Mobile Applications Technologies told HumanIPO it was almost ready to launch a specially commissioned mobile app for the country's ruling political party SWAPO.
Rwanda
Henri Nyakarundi was accepted into VC4Africa's September cohort for his solar powered mobile charging kiosks, which are already in operation in Rwanda and Burundi, but the entrepreneur is seeking US$250,000 in funding to be able to build 100 of them and get his franchise model kick started.
TorQue builds and sells software to small and medium-sized enterprises (SMEs) and, having been incubated in the Kigali kLab programme, is now looking to expand outside of the East African country with its flagship product TorQue Workspace – a cloud-based inventory system used by wholesale distributors.
The Foyo Group is a Kigali-based startup dedicated to conceiving, designing, and developing mobile applications, as well as providing consultancy management services.
Ghana
Cecil Nutakor, founder and CEO of My eCampus, told HumanIPO he wants to take the opportunity presented to him by VC4Africa to expand his online education platform outside of West Africa.
Kojo Ayirebi, co-founder of e-commerce site Zished.com, was fortunate enough to be selected as one of four startups graduating from the Savannah Fund, receiving US$25,000.
Another Ghanaian startup with far reaching ambitions is FastCashier, which wants to rival the likes of PayPal and QuickBooks to ease financial management for African businesses.
Cameroon
QuickTicket is launched Cameroon's first website allowing travellers to buy bus tickets. Still in beta phase, tickets can be paid for using mobile money, in cash or by credit card. Acha Nelson, the startup's founder and CEO, said his platform was inspired by repeatedly bad experiences with the current service, which lacks information and clarity.
Fast growing Wasamundi is planning an expansion into the education sector in a bid to aide higher education students.
Egypt
Qatari firm Nano Technologies, founded by Egyptian Ahmed Fawzi, has developed a crisis management system named Al Dalilah which will use satellite information to organise first responders and rescue teams in a crisis situation.
FekraSquared launched its SolverMine product in December which allows businesses and governments to crowdsource solutions to problems and reward those that provide them. The company was incubated at Cairo's Flat6Labs and co-founder Sabrine Assem explained how the platform worked.
1Sheeld smashed its crowdfunding target on Kickstarter for their Arduino shield.
Rawy, founded approximately a year ago, is a digital publishing platform, which assists authors, artists, and publishing houses to transform printed books into interactive digital books.
Meanwhile Cairo-based Eventtus, a social platform that enables event-goers to engage with each other more easily, obtained 20,000 users since its launch and recently closed its first round of funding.
Abdullatif Olama, chief executive officer (CEO) of online discount startup DAREnDEAL, told HumanIPO the web is a great space for the development of companies and society in the North African country.
Uganda
Social networking app startup Vibz launched as it looked to transform the way Africans interact online.
RoadConnexion focuses on traffic updates by asking road users to report problems such as roadworks, accidents and jams.
MTambula was selected as one of four African entrepreneurs to present their ideas to the International Telecommunications Union's (ITU) Telecom World 2013 and speaking to HumanIPO founder Brenda Katwesigye explained to HumanIPO how their technology can help Africans access health information through mobile.
Senegal
Online video platform Marodi.tv won the Africa category in the VentureOut Challenge Prize, receiving a US$10,000 cash prize.
Zimbabwe
GreenBack was founded by Clinton Mutambo and Germans Maria Meier and Benedikt Wahler, and seeks to reward green-minded individuals in the developed world for reducing their carbon footprint by giving them points, or 'Greenbacks', which can then be used to provide clean energy to underserved people in Africa.
Christopher Pruijsen, co-founder and head of partnerships at another of the startups on the bus, Sterio.me, meanwhile revealed to HumanIPO it had secured a partnership with education business Higher Life in Zimbabwe.
Ethiopia
Product listing website Dibsr.com launched in beta, allowing merchants to list their products and pricing information on the site, giving them the chance to begin to have an online presence.
MirtMirt.com, an online forum promoting graphic design in the country which also hosts radio shows promoting Ethiopia, told HumanIPO radio remains the most important form of communication.
Botswana
Justice William, a former software engineer at Microsoft and now founder of World Queues in Botswana, explained that securing funding has been his biggest obstacle to growing his business despite having already gained the trust of companies such as Kenya Posta, who will be launching a pilot with him in January.
Swaziland
A translation app targeting the language and culture of Swaziland is expected to launch in February 2014, featuring a translator integrated with an audio database, language learning guide and a cultural tool containing topic-specific information on the southern African country.
Timothy McDermott, director of product development, told HumanIPO SiSwApp, which is aimed primarily at aid workers and tourists, was currently being tested by a small group of people, before wider testing in January and a full launch in February.